Title
: Soul Finder
Author:
Jacinta Maree
Genre/Age
: Sci Fi/NA
Series
: The Immortal Gene Series (Book Two)
Publisher
: Inked Rabbit Publishing
Format
: ebook via YABound
Rating
: ✺✺✺
✺
Links
:
Goodreads
Synopsis
:
Since being discovered as Soulless, Nadia has become a target for both terrorist groups and government corporations. Now, her only hope for survival rests in the hands of the man sent out to kill her: Diesel, the Mad Dog terrorist.
Diesel is determined to free himself of the never ending curse of reincarnation and the haunting memories that plague his mind. But when his search leads him to Nadia, a greater desire stills him from taking her life.
Unable to see into Diesel's cracking mind, Nadia instead puts her faith into his strength, fueled by eleven generations of unmatched rage and insanity. Their tight-rope relationship balances the two between life and death, love and rage, trust and betrayal.
Tension pulls at the hems of their dangerous companionship, and as time runs out all madmen must eventually make their choice.
Book two of the thrilling Immortal Gene series dives deeper into the danger of trusting your heart over your head.
Readers discretion: Adult language, violence and some adult scenes. For mature audiences only.
---
Diesel slowly stood. "I have been thinking a lot lately. About how delicate this situation is. I have had many experiences in hostage situations. But you are different. Difficult." He stepped around the table. I shuffled back. His voice dropped and curled with a gentle accent that didn't suit his pitch. A Russian accent, spoken through an English voice. Krane. He jabbed at his own temple with the gun. "You've done something to me. You've planted this desire in my head. Something I need to stamp out." His eyes shot down and his eyebrows twitched, pinched by a thought.
"I need you to stay with me, Nadia. I have sacrificed so much for you. Don't you get it? You and me, we are more than life. We are more than this. Without you I will crumple into ruins." The earnestly behind his words shuddered his breath. Weakened his body. I blinked at the poetry of it. At first I thought I was the wax, bending and breaking within Diesel's presence, but it turned out I was the flame. I was destroying him.
"You forget." I turned the gun against my own head. "I know your weakness too."
Born in Melbourne Australia, Jacinta Maree considers herself a chocoholic with an obsession with dragons, video gaming and Japan. She writes a variety of genres including YA paranormal, steampunk, horror, new adult, dystopian and fantasy. Winner of 2014 Horror of the year and bestselling author, Jacinta writes to bring enjoyment to others while fulfilling her own need to explore the weird and the impossible.
a Rafflecopter giveaway
**Disclaimer: I received a complimentary copy of this book in exchange for honest review.**
Oh, my poor heart. It hurts.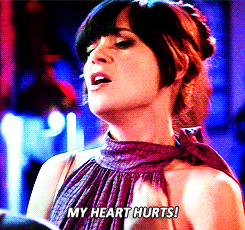 That ending was just... ugh! It can't leave me hanging like that. I wouldn't call it a cliffhanger, necessarily, but definitely left my head spinning and I am not looking forward to the wait for the third book. I never knew I could get this attached to a Dystopian series!
We once again follow the crazy journey of Nadia and Diesel as they try to survive the harsh world around them and save themselves and everyone else from the mental insanity caused by human immortality. Nadia is confused about the prophecy that implicates her as being a savior to what is left of the human race.
Characters come back that we thought were dead, new companions arrive, people perish in the most horrific ways. And the pacing from the first book continues. Quick and fierce with barely a chance to catch your breath before being thrown into another dire situation or battle for survival.
The romance between Nadia and Diesel is more prominent in this book, too, leading to realizations and proclamations. But don't think for a second that Nadia fully trusts Diesel, by any means. And Diesel's behavior even left me second-guessing him, at times. Their angsty romance is intense and definitely beyond compare.
Yet, I still root for their happily-ever-after, if such a thing is even possible in this futuristic world. There has been tremendous character growth for both Nadia and Diesel, and I was happy to see Nadia becoming more assertive in the last half of the book.
Wish me luck as I impatiently wait for the next installment!
Danger, romance, strife, and a fight for survival. Four suns for Soul Finder!