Title
: One Last Risk
Author:
Nancy Stopper
Genre/Age
: Contemporary Romance/Adult
Series
: Oak Grove Series (Book One)
Publisher
: Self-published
Format
: ebook via Author
Rating
: ✺✺✺.5
Links
:
Goodreads
Synopsis
:
A guilt-driven firefighter, a widowed mother, neither is ready for love, but love has other plans.
Firefighter Lucas Bennett had the carefree life he'd always wanted until a deadly blaze took the life of his company mate and best friend. Blaming himself was easy but pulling himself from the tailspin of guilt proved to be much harder. The fog of sadness and guilt pushed him down a dangerous path until he nearly died fighting the beast. Forced to stop and reevaluate his life, he decided to make a change before it was too late.
A fire took almost everything from Sarah Robinson—her husband and her home—leaving her to raise their precious daughter alone. Everywhere she looked held memories of her husband, pouring salt on her ever-present wound. Unable to live any longer around the memories of her husband, she and her daughter moved to Oak Grove, far away from the grief of the past. All Sarah needed was the chance to start a new life for her and her daughter.
A car accident on a dark, rainy night put Lucas and Sarah on a collision course neither of them expected… with questions they're not ready to answer. Can a single mother open her broken heart for a second chance at love? Will a broken firefighter risk his heart for what might be his only chance at forever? Are each of them willing to take one last risk to be together? His risk. Her reward. Together, they'll mend each other's broken hearts.
If you like small-town romance where the heroes are sexy and the women are strong, unlock One Last Risk to start your visit to Oak Grove, Pennsylvania and fall in love with Lucas and Sarah!
---
Nancy Stopper is an award-winning debut author. She writes contemporary romance with strong women and sexy heroes that tug at your emotional heartstrings and leave you with a warm feeling that lingers long after the last page. Her favorite escape is small-town romance and even when set in a larger location, her books have that small-town feel.
Her first novel, One Last Risk, won first place in the Short Contemporary Romance category of the Fool for Love Contest and was a Maggie Finalist in the unpublished Single-Title Contemporary Category.



Dreams Come True in Laguna, Nancy's first novella, was published in the Laguna Beach Kindle World in 2016. Her first full-length contemporary romance novel will be published in 2017.




Nancy lives in Virginia with her husband, two of her three kids that are still at home, and one cat who regards her with disdain daily. When she's not behind her laptop, you can find her at a ballfield, cheering on her favorite team (Washington Nationals) or her favorite player (her son, who pitches for his local high school), or at a dance performance with her daughter.


Website: http://www.nancystopper.com
Facebook: http://www.facebook.com/NancyStopperAuthor
Twitter: http://www.twitter.com/NancyStopper
Goodreads: https://www.goodreads.com/author/show/16070692.Nancy_Stopper
**Disclaimer: I received a complimentary copy of this book.**
A man who is haunted by ghosts meets a woman trying to escape her own!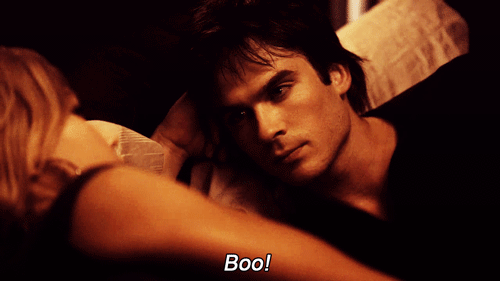 Lucas is living with the guilt of not being able to save his friend from death during a fire call. So when he finds himself in a burning building, again, he's careless with his life and it leads to a suspension. He's forced to face his demons whether he wants to or not. What he doesn't expect is to come across a woman who will make him second guess more than just his future as a firefighter.
Sara's life was forever changed when a fire took her husband and the father of her daughter. After making a move to make a fresh start, she thinks she might be ready to put herself out there, again. Lucas stirs feelings she's forgotten she even had but can she live with the risks that his job will bring?
This book took me a little time to get into, but I have to say that the second half of the story really picked up and it became an entertaining read. I was hungry but got to 80% and didn't want to put it down to eat. Once the plot thickened, I wanted to find out how it would end. I became invested enough in the characters by that point that I wanted to finish. That's a plus, in my book.
The characters are flawed and there is ample time for us to get to know each one before they become a couple. We're also introduced to several secondary characters throughout the story. Since this is the first book of the series, I expected to see a glimpse of the colorful cast that inhabit the town. Some characters are shrouded in mystery but I have a feeling their secrets will be spilled in the future.
While I enjoyed the book in the end, I did have a couple of issues with the story, mostly in the first half. It wasn't necessarily due to any one element in particular but a combination of things that all contribute to writing style. The story has a lot of internal dialogue and thoughts tend to repeat many times. I think there could have been more external dialogue between our couple to better showcase their chemistry rather than so much internal thought.
Another minor example, I think the pacing right around the middle of the book got a little slow. I found myself getting distracted by other things and having to refocus on the story to continue. This might not be a problem for other readers but was something I noticed.
My only big gripe is that I found some areas of the book to be a little wordy. When Sarah first sees Lucas, her reaction is what I would consider to be on the over-the-top side. She has a very strong reaction to him, which is fine. I am all for instant connections where there is a little jolt of awareness and momentary lapse in the ability to function. I've experienced this, myself. But Sarah's reaction is described in such detail and length that it loses its sparkle after a few paragraphs. If a feeling is so sudden and powerful, I find it's best described as quickly as it's felt. Sometimes less is more and I think this is one of those instances. Passion is fast and fleeting, they say.
Speaking of passion, I think the love scenes are really where this book shines. From the cover and first part of the book, it seems that our story is on the "sweet" side, meaning the bedroom scenes are likely to be tame. I was pleasantly surprised to see that it isn't so in this case. The sex was hot and plenty fulfilling. *wink*
We've met the leading lad of the next installment, Lucas' brother. I'm curious to see what is in store for our Joey! For this book, it's a good read with some steamy romance. 3.5 suns!