Title
: For Her Protection
Author:
Amber Bardan
Genre/Age
: Romance/Erotica
Series
: None
Publisher
: Self-published
Format
: ebook via Xpresso Book Tours
Rating
: ✺✺✺✺✺
Links
:
Goodreads
Synopsis
:
You shouldn't mix business with pleasure.
Yet pleasure seems to be the one and only thing on Charlize's mind the moment Connor steamrolls into her life. Desperate to save her family company, prove she's more than a pretty face and worthy of being CEO, pleasure is a distraction she can't afford.
She doesn't want a bodyguard, especially not one whose caveman heroics kick her libido into hyperdrive. Surrounded by enemies, she's not sure if Connor is a man she can trust.
Connor knows better than to get personal with clients. Yet there couldn't be anything more personal about his feelings for Charlize. He'll win her trust, preferably one orgasm at a time.
With Connor in her office, her home, driving her to sweet, merciless distraction, there's only so long Charlize can resist his sexy, dominant brand of protection.
WARNING: This is an Amber Bardan Alpha Romance, featuring one dirty-talking hero obsessed with his heroine, and a Happily Ever After. No cliffhangers.
**Disclaimer: I received a complimentary copy of this book in exchange for honest review.**
This was an awesome read!
For Her Protection is a book about a workaholic, Charlie, who has somehow become the hated scapegoat for her family's somewhat sinking company. She is being harassed, threatened, and even assaulted by irate former employees who feel that she is to blame for the company's recent closures. And worse, someone from inside the company seems to be railroading Charlie right out of her position and she has no real idea who it is.
Because of this dangerous situation, Charlie's uncle hires a security company to oversee her safety and issues round-the-clock supervision for her. Enter, our hunky ex-detective, Connor. Charlie thinks of Connor as a barbarian. Not only because of his size and muscle, but also due to his overbearing and caveman-like behavior.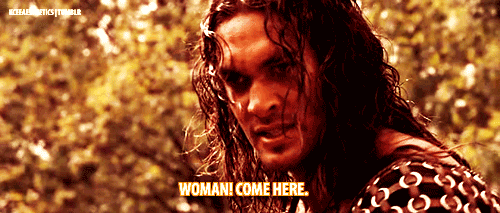 Connor is tasked with keeping Charlie safe and takes that job very seriously despite her blatant objections to being watched over. He also takes it upon himself to teach Charlie a bit of self-defense and practically moves into her home, which of course, puts them into some steamy situations. The sparks begin to fly and soon the two of them are taking advantage of their current predicament.
But there is more to this story than just a budding romance. Throughout the book, the clues continue to unfold about the guilty party who is making Charlie's life a living hell. I immediately became suspicious of everyone, even Charlie's well-meaning best friend, Melanie.
The only person I didn't suspect as being untrustworthy was Connor. I had a feeling he was on Charlie's side long before she realized it. When the mysterious villain was revealed, I was a little surprised.
In closing...
All in all, there was very little to dislike about this book. The romance was steamy, the mystery was intriguing, the characters were entertaining. Five wonderful suns!