Title
: A Bond of Venom and Magic
Author:
Karen Tomlinson
Genre/Age
: Fantasy/YA
Series
: Goddess and the Guardians Series (Book One)
Publisher
: Self-published
Format
: ebook via YABound
Rating
: ✺✺✺
✺
Links
:
Goodreads
Synopsis
:
The Wraith Lord is hunting; his prize, the key to unleashing darkness and Chaos upon the eight Kingdoms.
For Diamond Gillon the war raging in the south seems a remote danger until her home is brutally attacked. Having lost everything she holds dear, Diamond is catapulted into a terrifying new world in which legendary beasts arise, magic is condemned and half blood fae, like her, have no rights.
Despite her growing feelings for her saviour, Commander Hugo Casimir, he remains a paradox – not only is he a heartless killer, he is owned by the cruel immortal fae queen; a queen who will murder her own people for magic.
As Diamond's circumstances become ever more perilous she is drawn deeper into Hugo's world and discovers the lengths to which he will go to save what he holds dear. Will Hugo become her friend, her protector, or – an enemy not worthy of her trust?
A Bond of Venom and Magic is a tale of two people bound by magic and secrets, but trapped in the complexities of love and betrayal. It is the beginning of an epic journey, one that will test Diamond's resolve and determination to battle an evil that threatens not only her world but that of Eternity, the land of The Guardians and The Goddess.
---
Silence swept through the forest, deafening to Arades Gillon's fae ears. In the act of shoving a freshly felled tree further onto the ancient cart, he froze, his gut twisting with fear. The fresh scent of pine sap tickled his nose as he ignored the woodcutters bantering across the small clearing.
He pushed his bulk upright. Sweat beaded between his shoulder blades and trickled down his spine. Arades sucked in a deep breath, desperately reaching for the cold, calculating calm that had kept him alive for so many years.
It wasn't there. His heart raced, pounding against his ribs; for the first time in his life, Arades readied himself to flee from his enemy. His breath became shallow and fast, his keen eyes searching out the nightmarish shadow that lurked in the gloom of the old forest. It wouldn't be alone.
A guttural growl rippled through the trees, sinking deep into his bones. A violent shudder racked his body. For seventeen years that sound had been blissfully absent from his life; there was no mistaking it. The creature fixed its yellow, predatory gaze on one of the other woodcutters.
Spinning on his heel, he burst into motion.
The Seeker snarled. Drool ran from its gaping jaws as it leaped from the dark shadows.
Yelling a warning to his friends would achieve nothing. They were as good as dead. Wild snarling filled the air as more Seekers burst from the forest. Petrified screams were cut short as human throats were slashed open by razor sharp claws.
Arades did not look back. Experience told him what he would see, and he did not wish to see his friends die such violent deaths. Terror squeezed his heart as yet more screams were abruptly silenced.
He would not—could not—fail. Panicked, Arades increased his effort and sprinted toward the town, its people and his beloved daughter.
Karen Tomlinson is the author of The Guardians and The Goddess series of Young Adult fantasy books. Book one
A Bond of Venom and Magic
will be released October 14th 2016.
Karen has always been an avid reader. Her taste in books is eclectic but she likes nothing better than an exciting fantasy set in a new and magical world. She lives in Derbyshire, England, with her husband, twin girls and her dalmatian, Poppy. Karen trained as a nurse and currently works as a resuscitation and clinical skills trainer, this involves training a wide variety of health care professionals and medical students in acute patient care. In addition to writing, and reading whenever she can, Karen likes to keep active. She has been training at Shotokan karate since being thirteen, likes walking, mountain biking and (for something completely different) cake decorating. She is currently working on book two in the Guardians of The Goddess series.
About me!
As soon as I could read I spent hours getting lost in the new worlds books could give me. Spending my pocket money had to be done (obviously) but not on sweets, well, not many…I spent my money on books. Back then it was Enid Blyton's Famous Five which sparked my young mind. I didn't rest until I had the whole set, then I migrated to the secret seven… ( ther was no Harry Potter around then) As a teenager I would trawl through all my mum and dad's discarded books. It was probably highly inappropriate for a thirteen year old to be reading swoony Mills and Boon romances followed by Ian Flemming, Alistair Maclean and Wilbur Smith!
Because I read whatever I could get my hands on back then, I now have an eclectic taste in books and will read anything that catches my eye. I absolutely love illustrated book covers!
In my late teens I discovered fantasy and that has stayed my firm favourite. I am and will always remain a complete sucker for a fantasy with kick ass characters, and worlds steeped in magic and romance!
a Rafflecopter giveaway
**Disclaimer: I received a complimentary copy of this book in exchange for honest review.**
Nonstop action and adventure!
Diamond's world has just been turned upside down. Her home has been attacked, putting everyone she cares about in perilous danger. Beasts are hunting for her and she has no idea why. Even stranger, her apparent rescuers are royal guards, which are about as unlikely of saviors as they come.
Among the guards is Hugo, a scarred warrior with secrets of his own. As the journey ensues, Hugo finds himself inexplicably drawn to Diamond and her magic. But his orders are clear; anyone caught using magic will face the wrath of the queen. Despite the bond forming between him and his new acquaintance, he must deliver her to face her punishment.
A young prince, mighty dragons, a spiteful queen, and more than one secret schemer make up this jam-packed adventure. Magic, chaos, danger, and suspense are aplenty as our group battle enemies (and each other) in order to survive.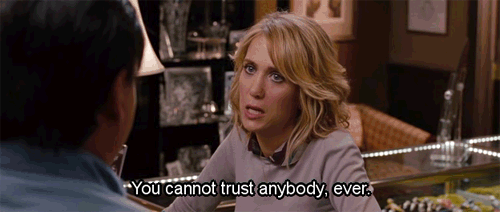 Despite this being a fairly wordy tale, the pacing was very quick. The world building is complex but easy to follow once you get used to the different races and their abilities. There are bits of the world's history thrown in, too, filling in the gaps of how this realm came to be in a war and the prophecy that affects Diamond.
My main gripe is with the repetition. The dizzying loop of hot and cold (love and hate) between our main couple was exhausting, as was the constant threat of danger. At some point you almost wish the author would just kill the characters to put them out of their misery. Too much angst can be just as harmful to a story as not enough. I hope to see a more balanced tale in the next installment.
Magic, mayhem, and action abound! This book definitely delivers a punch of fantasy and suspense. I look forward to continuing the adventure. Four suns!