Title
: A Little Taste of Heaven
Author:
Michelle Miles
Genre/Age
: Contemporary Romance/Adult
Series
: None
Publisher
: Self-published
Format
: ebook via Author
Rating
: ✺✺✺
✺
Links
:
Goodreads
Synopsis
:
Wedding consultant Bella Degrasso maintains her hectic, stressful business by keeping her mind focused and her emotions in check. Except for the one night she let down her guard and succumbed to a seductive stranger's come on and scorching uninhibited sex. Their encounter comes back to haunt her when the chef for her latest power couple's wedding turns out to be the mystery man. Even worse, the bride happens to be his step-sister. Now there's no avoiding him or forgetting their night of searing passion.
After punching his boss on national television, disgraced celebrity chef Wyatt Larabee returns home to rebuild his career at his mother's catering business. When his step-sister's prim and proper wedding consultant turns out to be the sex kitten he met his first night in town, he knows she's just what he needs to forget his past mistakes. Now he wants to turn his bad boy image around in the hopes Bella will see beyond that and let him fill her need for intimacy, but when his past comes back to haunt him, it may be too much for her to handle.
**Disclaimer: I received a complimentary copy of this book.**
A chef with a streak of bad luck meets a woman with more dating rules than shoes.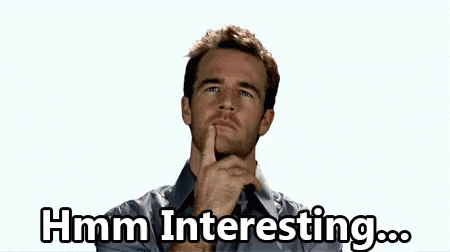 When Wyatt spots a red-headed beauty at his friend's wedding, he's unable to stop himself from wanting to sample all that she has to offer. Even learning that she is a wedding planner who he's very likely to be working with in the near future, he doesn't let that stop him from giving her a weekend she'll never forget.
Bella doesn't do things like this. One night stands go against the rules that she's decided to live by. Yet, she can't deny her attraction to Wyatt and decides to throw caution to the wind, for once. But after their whirlwind rendezvous comes to an end, she realizes that she's been duped. Wyatt knew who she was the entire time and now she is backed into a corner when a client bride is determined to hire Wyatt to cater her wedding. Yikes.
To make matters worse, the bride is a spoiled brat, engaged to a shady football player, and about to drop a major bombshell that will leave everyone scrambling to put the wedding together. Toss in a really sour mother and an ex-wife with some serious mental issues and you get quite the cocktail of crazy going on around here.
I actually thought this would go a different route. I expected our couple to meet and sparks to fly and then there be a big surprise when they each realize who the other person really is. There is some surprise but it's one-sided. I forgave Wyatt for his slight manipulation because he was such a sweet guy, but I did expect the story to be a little different based on the synopsis.
Our couple had good chemistry and there was more actual romance than I expected there to be. Wyatt is quite the charmer and he definitely got the short end of the stick on more than one occasion. There were a few times when Bella's stubborn pride made me want to strangle her. But eventually, she wises up to the opportunity for love that's in front of her.

In closing...
The road to love is filled with weddings, cupcakes, and a dragon lady. Four suns!