Title
: Fated Fortunes
Author:
Angela Colsin
Genre/Age
: Paranormal Romance/Erotica
Series
: The Crucible Series (Book Seven)
Publisher
: Self-published
Format
: ebook via Author
Rating
: ✺✺✺
✺
✺
Links
:
Goodreads
Synopsis
:
Dalris Dra'Kai has served as the Terran head of his Draconian House for many long years, assigning jobs, collecting payments, and conducting family affairs. It's a responsibility he takes seriously, though lately he's longed for something more fulfilling than organizing business matters—and a good start would be finding his eternal mate.


But eight lonely centuries hasn't offered much hope, and it isn't until an unexpected encounter with a mysterious figure from his recent past that Dalris learns his mate isn't what she seems. Furthermore? She's on a treasure hunt of her own, but the prize she seeks isn't riches or esteem … .


Jada Tavar has dedicated her life to finishing her grandfather's work, and the elven antiquarian wasn't searching for just any mundane treasure. Instead, he sought the true fate of the lost House of Rinora, a dangerous quest that inevitably cost his life. So the last thing Jada needs is a centuries-old draconian recognizing her as his mate, specifically when elves are forbidden from mating with their kind.


But Dalris is seductively persistent, and she finds the draconian more than just a little intriguing. His wicked promises and passionate kisses are impossible to ignore, and the closer they get, the more Jada wants him in her life. Yet the conclusion of her quest may reveal a truth that would condemn their fated connection for all time.
**Disclaimer: I received a complimentary copy of this book.**
This draconian is giving my favorite demon a run for his money...
Dalris is in need of a vacation. He's spent most of his several centuries of life taking care of everyone else around him. And the past thirty years have been no different. Though, one nagging thought has been in the back of his mind. A memory of a woman who bested him and left his head filled with strange and curious thoughts. A woman he's determined to see again.
Jada is that woman. The elf who stole from Dalris' job site and disappeared. But she hasn't been in hiding. She's been tracking down pieces of a relic and now that she has the last piece, there is only one thing to do, visit the draconian who holds the tome that she needs to finally complete her grandfather's work.
But when Jada makes a plan to visit Dalris and retrieve what is rightfully hers, she does so knowing that there is a chance that the man could be her mate. Theirs is foretold to be a dangerous and forbidden pairing. And being close to Dalris will no doubt reveal whether they are destined mates. But even if they are, Jada has no intention of abandoning her quest and Dalris has no intention of letting her leave without him. Their journey will uncover more than just their own fates.
From my previous reviews of this series, you probably know how much I love Isaac, our resident naughty demon. Well, Dalris comes in a shockingly close second!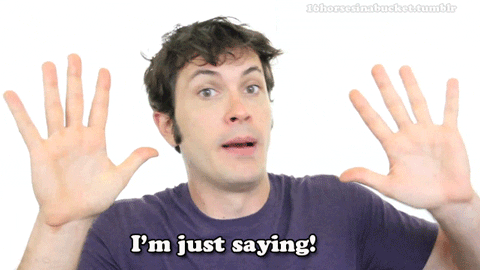 I loved everything about this book. I started reading it last night and didn't want to put it down to sleep. Then when I started to near the last pages, I found myself trying to prolong it because I didn't want the story to end. While I love my Isaac and he's still my most beloved character of this series, I think the storyline in this book might be my favorite.
All of the books in this series have erotic love scenes, which is one of the things I love most about it. It's pure adult paranormal entertainment. No shying away or fading to black. This book was more of the same deliciousness. Our draconian had a dirty tongue and our elf wasn't afraid of her own sensual desires. I love a woman who embraces her femininity, instead of being ashamed of it. Every love scene in this book was full of steam, the first one especially, and I needed a frickin nap after reading it. That's how hot it was. Perfection.
There was a lot of humor in this book, too. I laughed aloud several times while reading it. Both of our main characters were quick-witted, which provided for some entertaining dialogue and interactions. We also get to see several of the characters from previous books (including my demon!) and we hear mention of a couple of the others.
If you haven't read any of the books in this series, you're missing out! While you can read these as standalones, I definitely recommend starting from the beginning so you can better understand the massive world that this series encompasses. There's nearly every supernatural creature imaginable in this fantasy world and the backstory is a deep one. But also, you'll get a better sense of the characters and how they all know each other and intertwine. It's like a big and colorful family of fairies, demons, mages, draconians, vampires, shifters, werewolves, witches... It's a supernatural soup of awesomeness. *snickers at my cheesy phrasing*

In closing...
Another amazing installment in the Crucible Series! Five electric suns!