Title
: Kiss of the Virgin Queen
Author:
Sharon Buchbinder
Genre/Age
: Paranormal Romance/Adult
Series
: Kiss of the Jinni Hunter Series (Book Two)
Publisher
: Wild Rose Press
Format
: ebook via Reading Alley
Rating
: ✺✺✺
✺
Links
:
Goodreads
Synopsis
:
Homeland Security Special Agent Eliana Solomon is on a mission to prevent terrorist attacks. Hard enough to do when the threats are human, almost impossible when it's an evil, shape shifting jinni. Eliana needs help so she calls the sexy and beguiling psychiatrist, Arta Shahani. However, no matter how good he is at his job, the man is on her blacklist. On their last case together, the guy left her for dead.
Arta is stunned when he receives Eliana's call. Forced to abandon the woman he loves, he now fears she won't accept his shape-shifting skills as a Persian Lion. Eliana, in the meantime discovers she is a direct descendant of King Solomon and the Queen of Sheba with special powers of her own. But will her skill and Arta's be enough to defeat the jinni, or will they lose the love history decreed for them as well as their lives in this battle of good versus evil?
**Disclaimer: I received a complimentary copy of this book.**
Two people find their way back together... while fighting against a jinni.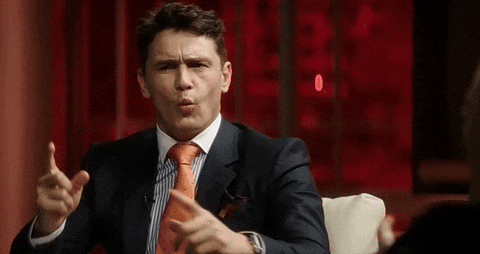 Eliana is tasked with ridding the world of evil jinnis who wreck havoc everywhere they go. From impregnating supernaturals to murdering children, there isn't anything the wicked creatures won't do to get revenge on those spirits who wronged them centuries before. And unfortunately for Eliana, her ancestors were among them.
Arta has a checkered past of his own, especially when it comes to Eliana. After a moment of panic caused his body to morph into that of a lion, giving him special jinni-banishing powers, he'd fled the scene and left Eliana's bleeding body behind. So their reunion isn't a smooth one. Yet, Arta cannot help but fall right back in love with her all over again. If he could only earn her forgiveness, as well.
But the jinni in question isn't going to sit back and watch our couple find a happy ending. At least not without a fight. There is a price to be paid for the actions of an ancient king and queen, whose story is told alongside present day Eliana and Arta's adventure. A battle is fought in two periods of time, with evil at the center of all problems.
This is the second book of the series but had a completely different feel to it. In this one, our time was split pretty evenly between two different storylines. One was the past, in which King Solomon meets Queen of Sheba and the two must fight to survive a world filled with harsh rules and cruel enemies. In the present, we follow Eliana and Arta as they try to find missing girls and hunt down a jinni in the process.
Of the two stories, I actually think that the Solomon and Makeda was my favorite. It was interesting to see how the author wove a paranormal thread into the ancient tale of the two. I find that this rendition more closely resembles the Ethiopian version the most. I felt great pity for the queen who couldn't marry and the king who lost his one love. It was definitely an interesting addition to the book.
I did like the present day story, as well. But because the other storyline took up so much space, I didn't get to know Eliana and Arta as a couple quite as much as I would have liked to. It was hard to get a good sense of their chemistry when they didn't really spend much time together before the the action took over. The paranormal elements were well done and the story was quick-paced. The action never really slowed down and there were several surprise twists.
From the way this book ended, I'm not sure if there will be more to the series. But it's obvious that Sharon is a great storyteller and able to create complex worlds with varied paranormal species and characters while adding rich history to the stories.

In closing...
A book filled with werewolves, jinnis, shifters, and other supernatural phenomenons! Four suns!