Title
: Tank
Author:
Erin Bevan
Genre/Age
: Contemporary Romance/Adult
Series
: Black and Blue Series (Book One)
Publisher
: Self Published
Format
: ebook via Author
Rating
: ✺✺✺
✺
✺
Links
:
Goodreads
Synopsis
:
Good Guys Ride Motorcycle Club Romance.

Tyler Wilde moves to Black Widow, Texas, to join the Blue Guardians, a local biker club that helps abused women and children. He's intent on starting his life over, but a small piece of his past collides with his present when he runs into the local waitress, Annie Carter.

Annie's the girl of his boyhood dreams, and Tyler can't wait to get reacquainted with her. Only problem is, Annie's engaged. But what has Tyler more troubled than the diamond on her finger is the bruise that graces her arm. To make matters worse, Annie's abuser and intended husband is also the town's Chief of Police.

Tyler is determined to offer Annie a safe haven, but she refuses his help until her life is hanging by a thread.
**Disclaimer: I received a complimentary copy of this book.**
What's hotter than a man on a motorcycle? One with strong arms and a giant heart!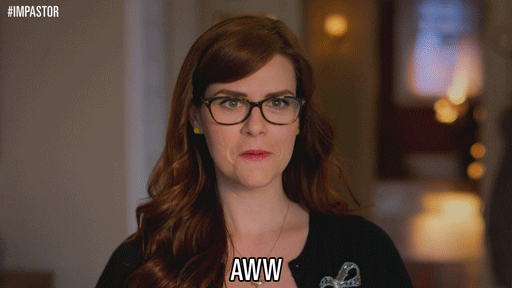 Tyler is new in town after inheriting his late grandfather's lake cabin. The same cabin he used to visit when he was a child, across from the same home of a girl he used to admire. And when he goes to the local diner, Tyler comes face to face with the very same girl of his dreams. Only, now she's definitely a woman and very much in trouble.
Annie's life hasn't been going according to the plan. Her father is dead and her mother is disabled, leaving Annie with no means to support herself other than her job at the diner. And Duke, Annie's police chief fiance, is a bad seed, too. He's violent, controlling, and jealous for no good reason. She's tired of the abuse but sees no way out of her current situation.
Tyler isn't one to overlook bruises on a woman's arm, though. He's suffered abuse of his own and isn't about to sit back and allow Annie to stay with Duke. Joining a local biker gang whose purpose is to rescue battered women and children is just the first step that Tyler takes. Along the way, Tyler earns the nickname "Tank", makes some new friends, and learns to open up about his painful past. But more importantly, Tank now has the means to save Annie, despite Duke's every effort to keep his fiance under his thumb.
This book was fantastic! I was working between reading and actually felt annoyed when I had to put the book down to do other things. I wanted so badly to see how this played out and there was a noticeable level of suspense throughout the whole story that stayed with me even after I paused in reading. Especially, since we got to see Duke's side of things. And boy was that man's viewpoint twisted and skewed.
I loved our two main characters even though I wanted to smother the both of them at different points of the story. Each was stubborn, Tank in his unwillingness to communicate with Annie and Annie in underestimating her safety. It seemed like we got to see things from Tank's POV more than Annie's, but I think Annie's character was fleshed out enough. The romance between them was really sweet with a bit of spice.
The plot was interesting and I loved the concept of a motorcycle club who does good in the community. We have many of those same types of clubs in the real world but I've never seen one included in a book. There were moments of tension and a few action scenes but nothing turned too explicit. The danger was definitely real and adequately portrayed, though.
I have to say that I think the highlight of this book for me was the secondary characters. I loved Jojo and her sassy self. I also grew to like Father and the flirtatious Steele. I foresee a fun story for the firefighter coming soon. I also hope to see Jojo meet her match. And the big bombshell that was dropped, I totally figured out! I even told my husband what I suspected so I could adequately brag about it later on. *wink*

In closing...
A fun bike ride through the forest with a handsome man and his Batman bandanna! Five suns!