Title
: Denying the Duke
Author:
Callie Hutton
Genre/Age
: Historical Romance/Adult
Series
: Lords and Ladies in Love Series (Book Three)
Publisher
: Entangled Scandalous
Format
: ebook via NetGalley
Rating
: ✺✺✺
Links
:
Goodreads
Synopsis
:
Four years ago, Alex, a second son, had planned a life together with Lady Patience. However, when Patience was betrothed to his brother, the heir, Alex left his family's estate and joined the military.
Alex returns to assume the title Duke of Bedford when his brother unexpectedly dies. He is unprepared for both his new responsibilities and the reunion with Patience. The horrors of war are a heavy burden, and when he learns that Patience never married his brother, he is stunned.
Patience withstood the bullying of her fiancé and her father for four long years. She refuses to marry Alex just because he's the duke, especially if he no longer loves her. How would that be better than what she has already endured? Promises made in their youth are not enough to overcome the changes life has wrought for them but love can grow and transform, if only Patience could believe that.
**Disclaimer: I received a complimentary copy of this book.**
A young lady gets betrothed to the wrong brother!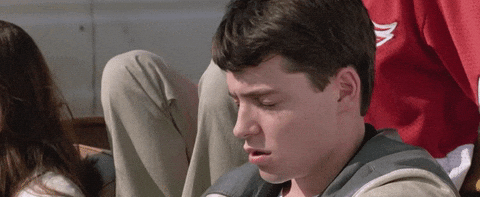 Patience isn't sure why her parents drug her to the duke's home but she's delighted to meet Alex, the second son. He is handsome and charming and his kisses make her knees weak. She might be young but when Alex tells her that he will wait for her to come of age, she believes him. She's willing to forsake all others for this man. Then her father shatters her plan with just one word.
Betrothal. Alex is stunned to find out that the girl he's been wooing has just been promised to his brother, Cyrus. Angry and heartbroken, Alex leaves to join the military. He doesn't want to be present when his girl marries another. Several years pass and he no longer has anything to do with his family. Happily so.
Then when Cyrus suddenly dies, Alex must assume the role of duke and return home. He discovers that nothing in the years since he left has happened the way he predicted. Patience didn't marry Cyrus. But just because she isn't a widow doesn't mean that the pair can just pick up where they left off, especially with new obstacles in their way.
I'm teetering on indecision with this book. I wanted to love it.
A second chance story is right up my alley.
I was even on board with the way our pair was put together and ripped apart since I knew they'd reconcile in the end. But after Alex and Patience reconnected, it almost felt like the author tried to force a story on them, if that makes any sense.
There wasn't necessarily a lot of real conflict here, at least that I thought was a good enough reason for our couple to remain apart. Yes, there was a twist thrown in at the beginning when Patience was betrothed to the brother. And
there were villain-ish characters who caused minor problems.
But once those conflicts were mostly settled, our couple still didn't take advantage.
I liked the characters too, which is why I got frustrated with the hot-and-cold relationship.
I also thought the lack of communication between Patience and Alex was odd considering their past. It should have been the two of them against everyone else. I found Patience's sudden withdrawal from Alex as being confusing and an unnecessary addition. She didn't really give him a fair chance. And Alex hiding the threat from her was odd. Then Patience getting angry when the threat was eliminated. Huh? In all, this book tested my patience. Pun intended.
I can't say that it was all bad. I thought the couple had really good chemistry when they actually spent time together. The villains were cruel. The kind you want to hate. I enjoyed the love scenes, even though they were sparse. With all of the other stuff going on, it was a miracle our couple got to spend any time together at all. But when they did, it was fabulous.

In closing...
I think this was a case of too-much-plot, but I'm willing to give this author another shot. Three suns!