Title
: Down Home Cowboy
Author:
Maisey Yates
Genre/Age
: Romance/Adult
Series
: Copper Ridge Series (Book Eight)
Publisher
: Harlequin Books
Format
: ebook via Reading Alley
Rating
: ✺✺✺
✺
Links
:
Goodreads
Synopsis
:
This Texas cowboy has come home to Copper Ridge to put down roots…but will he risk his heart again?
Asked where he'd be at this point in life, Cain Donnelly would have said anywhere but Copper Ridge, Oregon, living with his estranged brothers. But since his wife abandoned them, both he and his daughter, Violet, are in need of a fresh start, so he's back to claim his share of the family ranch. Local baker Alison Davis is a delicious temptation, but she's also his daughter's mentor and new boss. That makes her off-limits…until she offers a no-strings deal that no red-blooded cowboy could resist.
Alison has worked tirelessly to rebuild her life, and she won't jeopardize her hard-won independence. Especially if it also complicates Cain's relationship with Violet. But with Cain offering a love she never thought was possible, Alison has to find the courage to let her past go…or watch her future ride away for good.
**Disclaimer: I received a complimentary copy of this book.**
Two broken hearts find healing together.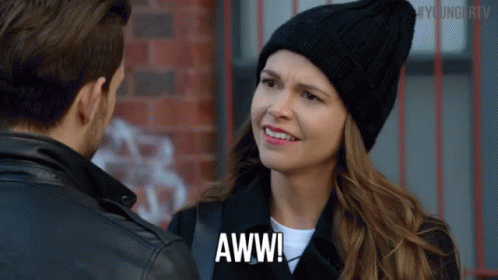 Cain has his hands full raising his teenage daughter and trying to convert an old barn into a suitable home for the two of them. Having been abandoned by his wife, he isn't quick to rush back into another relationship. But he can't deny the sexual side of him still craves the touch of a woman. And Alison butters his biscuit like no other.
Alison is a busy bee, herself. Running a bakery and training all of her employees takes up most of her time. Cain's daughter is one of her employees and that makes things complicated when Alison realizes she's lusting after the girl's father in a big way.
Their passion for each other is impossible to deny and soon the pair
enter into a physical relationship with a promise to keep feelings out of the arrangement. And that always works out, right? Yeah... Before they know it, emotions get involved and Cain has to decide if he's willing to put his heart on the line and Alison must face the ghosts of her past before she can love again.
I received an advance paperback copy for review. It's the first I've read by this author but won't be the last. This book surprised me by being a lot deeper of a story than I was expecting. Both of our main character's have painful histories in the love department and neither thinks they are ready to move on when the story begins.
The pacing was steady and I'm glad this was dual POV. Seeing things from both sides made it easier to connect with the characters and understand their hesitance to enter into a relationship. The romance was on the spicy side and even though those scenes tended to be a little wordy, I still enjoyed them.
Cain's daughter was a complex character, as well. There were several secondary characters who made an appearance and helped Cain and Alison to recognize their feelings and face the facts. After getting a glimpse of them, I'm definitely interesting in reading their stories. I'm super anxious to see Alex's book, especially.

In closing...
A hot romp in the bakery leads to love. Four suns!