Title
: Spirit Song
Author:
Tessa McFionn
Genre/Age
: Paranormal Romance/Adult
Series
: The Guardians Series (Book Three)
Publisher
: Etopia Press
Format
: ebook via The Romance Reviews
Rating
: ✺✺✺
✺
Links
:
Goodreads
Synopsis
:
The assassin and the angel. Can her song redeem his soul?
Miranda Devalande had long since given up on her dreams of a happy life. Forced to sing at mob boss Slick Sal's seedy nightclub to cover her brother's rising gambling debts, she survives from day to day as a caged bird. With each new bad bet by her wayward brother, her hope of finding a way free of her "contract" fades. Until a mysterious stranger arrives at the club and turns her whole life upside down...
Danger has always swirled around reluctant Guardian Warrior Sebastian Lambert. Trained as an assassin and recruited out of desperation, he now battles the evils of power-hungry Rogues in Chicago. When his friend and fellow Guardian Viktor Arnhart drags him into a nightclub, he would have never imagined to find an angel at the mic.
Caught between his desire to keep Miranda safe and his drive to hold her close, Bastian must walk the line between the light of a beautiful songstress and the dark of his perilous past even as dangerous forces threaten to destroy them both. Will he open his heart to her in time, or will she fall prey to her soulless fate?
**Disclaimer: I received a complimentary copy of this book.**
Sometimes we find hope even in the most desperate of circumstances...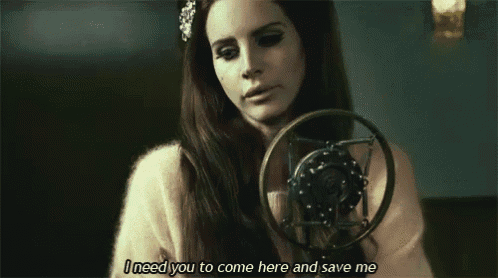 Miranda's life has been turned completely upside down. Her brother's gambling debts have become her own since there is no one else to shoulder the responsibility. And the debt continues to grow, even though Miranda has already given up her freedom to become a slimy crime boss' plaything. No, she hasn't been forced to fully submit to him yet, but she knows it's coming.
For now, she has to go to the man's shady nightclub and sing every night. Even though the boss would prefer that she belt out happier tunes, her heart is just too broken. And so she sings with the same sadness that represents her life. That is, until she spies a man in the club who makes everything feel different. For the first time in a long while, she feels hope.
Bastian isn't good for Miranda. He knows it and despite how much he tries to deny it, he is pretty sure that the gorgeous singer is his spiritmate. The only woman in the world who can save him from an eternity of battling against evildoers. Her voice calls to his soul and her body does things to him that he can't ignore. Even if he gave in to the temptation, he doesn't know if he can be the man Miranda needs. But when her life is in danger, his first instinct is to protect her.
This is one of those times when reading a series in order may be for the best. While the author does a fairly good job of explaining the world that the guardians exist in, I still had a little bit of trouble keeping up with all of their rules and characters. There is also the entire "spiritmates" thing in which a guardian leaves his position and becomes a mortal once again. But since I didn't get to actually see that happen, I'm not sure how it's supposed to work. I probably would have if I'd read the other books first.
Regardless of what order you read the series, there is a lot to like about this world filled with dangerous villains, equally dangerous heroes, and an on-going battle between the two. I thought the paranormal angle was done really well. The telepathic conversation between our couple was an interesting addition.
While I enjoyed the guardian element, I think it was the romance that I liked most about this book. Miranda was in a really tough position and needed someone to come save her from it. Bastian was the perfect hero for her. I thought their chemistry was nice, if not a little on the fanciful side. It's a fast romance but bonding tends to come quicker during stressful situations. Miranda clung to Bastian's strength and I liked seeing her confidence build.
Miranda's selfish and bratty brother, however? Grr... I wanted to choke that punk out. I had a feeling that Bastian would set him straight and it appears to be the case. But we won't see it until a later book. I'm curious to see if Kyle can turn his life around because it's sure in a bad place right now.

In closing...
A dark and steamy paranormal romance! Four suns!