Title
: Rowan Woods Legends
Author:
Olivia Wildenstein
Genre/Age
: Paranormal/YA
Series
: The Lost Clan Series (Book Two)
Publisher
: Self-published
Format
: ebook via YABound
Rating
: ✺✺✺
✺
✺
Links
:
Goodreads
Synopsis
:
SOME LEGENDS ARE BETTER LEFT UNTOLD.
I wasn't the sort of girl who believed in fairytales, let alone tales about faeries. But that changed the day Faeries came to my small town and Hunters rose from their graves.
On that fateful day, I received a book, a peculiar collection of myths and legends. Turns out it was so much more than stories. And just as I was on the verge of unlocking its secrets, it was stolen from me by someone I called a friend.
Now, I don't know whom I can turn to, whom I can trust. All I know is that there are two sides, and I am straddling the great divide because I am both Faerie and Hunter. And although I swore I would never choose, I am slowly falling for one of those sides…
Fans of Karen Marie Moning's Fever series will adore Wildenstein's Lost Clan series.
---
Olivia Wildenstein grew up in New York City, the daughter of a French father with a great sense of humor, and a Swedish mother whom she speaks to at least three times a day. She chose Brown University to complete her undergraduate studies and earned a bachelor's in comparative literature. After designing jewelry for a few years, Wildenstein traded in her tools for a laptop computer and a very comfortable chair. This line of work made more sense, considering her college degree.
When she's not writing, she's psychoanalyzing everyone she meets (Yes. Everyone), eavesdropping on conversations to gather material for her next book, baking up a storm (that she actually eats), going to the gym (because she eats), and attempting not to be late at her children's school (like she is 4 out of 5 mornings, on good weeks).
Wildenstein lives with her husband and three children in Geneva, Switzerland, where she's an active member of the writing community.
Author Links:
**Disclaimer: I received a complimentary copy of this book.**
Hunter or Faerie? Which would you choose?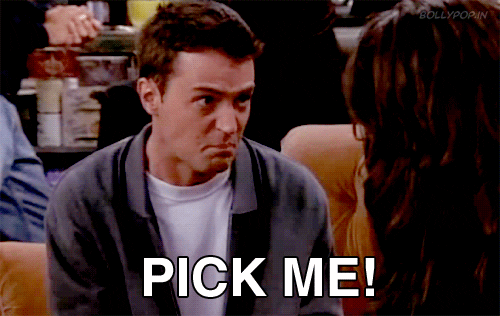 Catori's life has been turned upside down ever since the death of her mother. She has learned the truth about her family's paranormal roots and discovered that she is both fae and hunter, a seemingly impossible combination. And since she refuses to pick a side, she has to fend off both the faeries and the hunters who want her to choose.
Unfortunately, while Cat tries to deal with her two bloodlines constantly clashing, she also faces troubles on the outside. Death, deception, and and distrust all make it difficult for her to know just who has her best interests at heart. Is it charming faerie or the feisty hunter? And what will happen to her if she were to open her heart up to one of them?
I think I enjoyed the second book much more than the first. In book #1, we are introduced to many characters and the world building features a fairly complex supernatural history with many rules and creatures. It was a lot to sort through even without adding in a romantic angle that quickly became complicated too.
For this book, tensions continue to run high while secrets are slowly revealed and Cat still isn't sure just who she should put her trust in. I won't give away who she starts to lean toward but I will say that I am quite pleased with the results. I was rooting for this pairing from the very beginning. *wink*
The plot is still heavy with the missing book, a newcomer faerie with powerful secrets of his own, and a new clan of hunters on the horizon. But the highlight for me was definitely the romance portion. Cat and her new beau entertained me throughout the entire book and I practically sighed in both relief and joy when the sparks began to fly.
I cannot wait to see what is in store for Cat in the next book. But I will say, if this couple gets ripped to shreds, I just might lose my marbles. Five suns!