Title
: The Lady's Arrangement
Author:
Colleen L. Donnelly
Genre/Age
: Historical Romance/Adult
Series
: Help Wanted (Book One)
Publisher
: Wild Rose Press
Format
: ebook via The Romance Reviews
Rating
: ✺✺✺.5
Links
:
Goodreads
Synopsis
:
Neither Rex nor Regina wants a spouse, but they do have needs.
Ranger Rex Duncan needs a false identity - just long enough to uncover a ring of Kansas ranch thieves. Answering Regina's ad for a temporary husband, he leaves his beloved red dirt of Oklahoma to assume that disguise. But the most obstinate woman he's ever known confounds his assignment, and with hair the red color that has always made his heart beat a little faster.
Regina Howard needs a new Mrs. in front of her name - just long enough to reclaim her deceased husband's ranch, since Kansas law won't allow women to own property. When Rex answers her ad for a husband who can take orders as part of a brief business arrangement, she finds this stubborn man ignores her every command. Yet a good man is far more than just a name.
**Disclaimer: I received a complimentary copy of this book.**
A woman wants a temporary husband, but she gets more than she bargained for!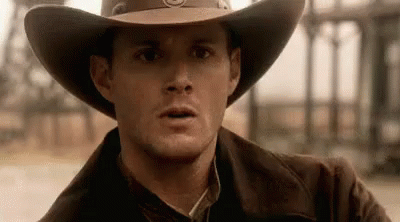 Regina needs a husband and in a hurry. The bank won't allow her deceased husband's land to transfer to her name and marrying someone is the only answer to her problem. So when she puts an ad in the paper for a husband, she hopes the arrangement will be quick and painless. But she has no idea what's really headed her way.
Rex may have accepted the arrangement in the ad but not for the reason one might think. He needs to find a way into the town in order to chase down a criminal. Marrying the widow is the perfect cover for his mission. But after meeting Regina and her son, Rex knows the assignment just got a whole lot more complicated.
Regina and Rex try to navigate this arrangement to the best of their abilities. A few shady people with wicked intentions and lots of buried secrets make it even more difficult. Toss in a horse accident, a few fake identities, and a very large frying pan, and you have a recipe for a wild country ride.
I haven't read anything by this author but the book's description caught my interest so I volunteered to read it. And while it wasn't exactly what I was expecting, it did have its good points. This is a romance but it read more like women's fiction for most of the book. Don't go into this one expecting a lot of romantic interaction. It's pretty tame.
I won't lie. Some parts of this story were super confusing. In the very first chapter, we're tossed into the middle of a scene with one of our main characters. And for the first several pages, I couldn't even tell if the person was male or female since it was told from first person POV and gave no real indication as to who it was. It's male, by the way. Rex.
This book was also incredibly wordy. Even in ways I didn't quite expect. A lot of backstory is given, a lot of description about the current surroundings, and the dialogue is sparse at times. I did a bit more skimming in the beginning than any other time. The pacing did eventually pick up about a quarter of the way through the book.
The plot was bursting at the seams throughout this entire story. From the first page, there are many different plot threads being woven together. Regina is having trouble with keeping her ranch, Rex is trying to catch a criminal, Regina's late husband has taken a big secret to his grave, and there is more than one person who cannot be trusted.
I think the romance element may have suffered some from the attention mostly being on the other plot points instead of the actual couple. This might have been intentional by the author, and since I've never read her other work I wouldn't know, but I did expect to see more romance and less of Rex thinking about his brother and Regina cursing her dead husband.
Not to mention, our couple practically hate each other for most of the book. I can't even count the number of times that Regina told Rex/Ben to leave. It became repetitive.

In closing...
While this wasn't my favorite book, it had several good points and I'm still glad I read it. I may give this author another chance but will adjust my expectations first. 3.5 suns!