Title
: Christmastime Cowboy
Author:
Maisey Yates
Genre/Age
: Contemporary Romance/Adult
Series
: Copper Ridge (Book Ten)
Publisher
: Harlequin Books
Format
: ebook via The Romance Reviews
Rating
: ✺✺✺.5
Links
:
Goodreads
Synopsis
:
It's Christmas in Copper Ridge, and love is waiting to be unwrapped…
Falling for a bad boy once is forgivable. Twice would just be foolish. When Sabrina Leighton first offered her teenage innocence to gorgeous, tattooed Liam Donnelly, he humiliated her, then left town. The hurt still lingers. But so does that crazy spark. And if they have to work together to set up her family winery's new tasting room by Christmas, why not work him out of her system with a sizzling affair?
Thirteen years ago, Liam's boss at the winery offered him a bribe—leave his teenage daughter alone and get a full ride at college. Convinced he wasn't good enough for Sabrina, Liam took it. Now he's back, as wealthy as sin and with a heart as cold as the Oregon snow. Or so he keeps telling himself. Because the girl he vowed to stay away from has become the only woman he needs, and this Christmas could be just the beginning of a lifetime together…
**Disclaimer: I received a complimentary copy of this book.**
A little disappointed in this one...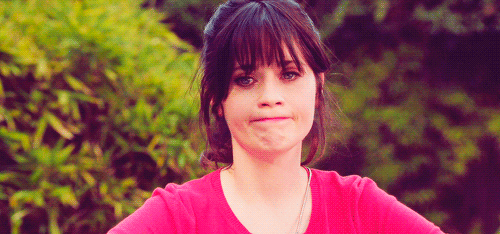 Sabrina hates Liam Donnelly. With a passion that cannot be extinguished. He's the sole reason she's still a thirty-year-old virgin. Or at least, he's who she blames for most of the many disappointments in her life. One moment gone wrong between them led to a series of events that changed her forever. And him being back in town is only making it worse.
Liam has made a lot of mistakes in his life but one stands out among the rest. The young woman he walked away from years ago hasn't left his mind once since fleeing Copper Ridge. He may tell himself that it was best for the both of him that he left, but it doesn't change the way he feels when he sees her again. The attraction is still there, if only he can get her to stop scowling at him long enough to convince her to give in to their chemistry.
A joint business venture brings the couple together. Forced to work as partners, they can no longer avoid each other and the issues bubbling underneath come to the surface. Why did Liam really leave and what brought him back? Sabrina will have to forgive him and herself if she stands a chance of finding something meaningful with Liam Donnelly. If she doesn't strangle him first...
I've really enjoyed the Copper Ridge series books that I've read so far. Yes, they were all on the wordy side, (and yikes, this one really is too), but the others had something that this one seemed to lack. I'm having a hard time putting my finger on just what it was that was different about this one though. And that makes rating it all the more difficult.
I was really looking forward to Sabrina and Liam's story. In the previous books, we learn that something major went down between the pair in the past but it's all a mystery until we get to this book. All we know is that Sabrina hates Liam with every fiber of her being. Liam knows it and actively avoids her and all conversation concerning her. In fact, he's a pretty tight-lipped character in every book so far. This one does open him up a bit.
The pacing was incredibly slow. Something I hadn't predicted based on previous books. It seemed that this was at least 60% inner dialogue and then the rest fit in around the 'thoughts' of the main characters. The repetition was there and I did a lot more skimming than I wanted to, just to find dialogue or a change of scenery. I think the plot just wasn't busy enough to keep the characters moving around and interacting with each other and everyone else.
And the chemistry fell a little flat for me here too. I liked Sabrina and I even liked Liam, despite his sometimes over-broody personality. When they came together, I'm sad to say I enjoyed their arguing more than their actual intimacy. The love scenes were fine and probably my favorite part since the rest of the story was kind of 'meh'.

In closing...
I will still read more from this author and am looking forward to her new Gold Valley series and Olivia's story. 3.5 suns!