Title
: Forged Alliances
Author:
Katherine McIntyre
Genre/Age
: Paranormal Romance/Adult
Series
: Tribal Spirits (Book One)
Publisher
: Loose Id
Format
: ebook via Author
Rating
: ✺✺✺
✺
✺
Links
:
Goodreads
Synopsis
:
Sierra Kanoska fought hard for her position as wolf alpha of the Red Rock pack, and intruders in her territory receive the full brunt of what her claws, fangs, and smarts can accomplish. So when Dax Williams, de facto alpha of the Silver Springs pack, pays an unwelcome visit, Sierra's ready to toss him out. However, the man's in a tough spot. The pack elders sabotaged his fight for alpha against his brother, driving him from his lands. Sierra hates underhanded moves like that, so she agrees on an alliance.
As they work together, she witnesses an alpha who wants to do right by his pack, not just the cocky wiseass she first met. Their growing attraction blazes hot, but the moment she and Dax lock lips, a mating bond emerges. Sierra sure as hell isn't ready to share that intimate connection with a stranger, and the thought of forever sends Dax running.
Before they can talk, the Tribe commanding the East Coast shifters arrives to settle the dispute. Dax and his brother's punishment for their pack's civil war is a free-for-all on their lands. Not only does he have to defeat his brother, but any challenger in the region. Despite Dax and Sierra's initial resistance, his wily charm relaxes her control-freak tendencies while her steadfast support bolsters his strength. Yet every new opponent places their newfound relationship under siege—one misstep, one wrong blow in the ring, and Dax could leave in a bodybag.
**Disclaimer: I received a complimentary copy of this book.**
A wolf and a mountain lion walk into a bar...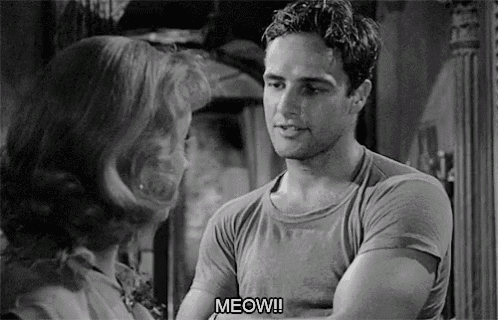 Sierra is used to being treated like one of the guys. As the female alpha of her wolf pack, she isn't exactly desired by the men she leads. So when a mountain lion alpha comes into her bar to ask for a favor, she's both intrigued by the smooth-talking flirt and also incredibly annoyed. The man rubs her the wrong way at every turn, even though her wolf seems to want to rub on him.
Dax knows he's taking a big risk by walking right into wolf territory. He's desperate now, since his brother has wrongfully taken leadership over their pack and split the group of shifters in two. He needs help to reclaim what he knows is his and the wolf woman seems to be the perfect person to form an alliance with. But his lion wants more than just a handshake from the alpha.
As the pair start to investigate the situation, they find themselves arguing more than anything and fighting alongside each other to stop a murderous villain. It will take several rounds of battle for Dax to take back control of his pack. That is, if he and Sierra can stop taking swipes at each other long enough for him to defeat their enemies. If he wins, they both may just get more than either of them bargained for.
This was such a good read. I've read several books by this author before and was excited to see a whole new paranormal romance series by her. The previous series dealt with witches and other magical creatures, whereas this one seems to be centered around shifters. I'm perfectly okay with that, since there is plenty of material here to keep it interesting.
Both of our main characters were fantastically written. Sierra was a feisty woman but knew just when to be gentle and affectionate. Dax was a strong alpha with a soft spot for his lady. I loved the pair of them together and even apart. Their bantering made for several funny moments and their passion filled the digital pages.
The pacing was steady and the plot had a good balance of dialogue, romance, and action. There was a nice dose of downtime for our couple to really get to know one another so the mated bond never felt forced. I would have rooted for this couple even without a magical connection between them. The love scenes were fun and the chemistry sizzled. This was a really great start to the series.

In closing...
I'm curious to see who will find their match in the next book. I sort of hope it's Finn and I also like Jer, but I'm anxious to see who it will be. Five suns!