Title
: Forbidden Forest
Author:
Tenaya Jayne
Genre/Age
: Fantasy Romance/Adult
Series
: Legends of Regia (Book One)
Publisher
: Cold Fire Publishing
Format
: ebook via KindleUnlimited
Rating
: ✺✺✺
✺
✺
Links
:
Goodreads
Synopsis
:
Born in shame. Cast from society. Shape Shifter/Elf hybrid, Forest must fight for any respect she can get. Targeted in her youth by a vampire noble who placed an illegal slave mark on her, she is forced to obey him, no matter what.
Slipping the grip of her master and abandoning the prejudice of Regia, her native world, Forest takes a job on Earth, guarding the portal, using her skills as a warrior to enforce Regia's laws. Now, called home for a black ops mission, Forest must put aside her own prejudice to transport the vampire prince, Syrus, through enemy territory in a time of war.
Prince Syrus, mage and master of the Blood Kata, wants Forest more than he's ever wanted anything. In spite of their mutual mistrust, their attraction cannot be denied. Through the danger of their mission, and the secrets they both keep, it doesn't matter what they feel. Forest is forbidden.
**Disclaimer: I received a complimentary copy of this book.**
Loved this book!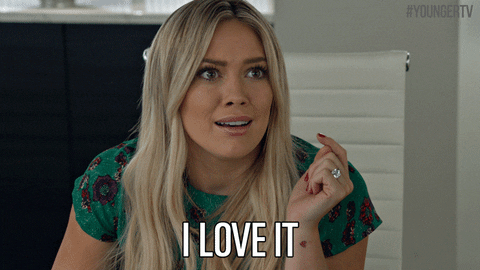 There was a lot to like about this book. I flew through it in a single evening, staying up way past my bedtime to finish it because I just didn't want to put it down. I was immediately drawn into the story from the first page. I've read the first book of the spin-off series so I knew a little bit about this pair from that. Still, it didn't ruin my reading experience at all. If anything, it made me anxious to see this couple come together.
We see things from several perspectives here. Sometimes the POV does head-hop between the characters but it's always in a separate paragraph and easy enough to follow along with. We see everything happening too. From the bad guys who are plotting against the crown to the lowly messenger caught up in the scandal, we get a good picture of every angle. Sort of like watching a movie, we bounce back and forth around the world.
The couple were pretty awesome characters. Each had their cute little quirks and I think I chuckled several times at Syrus and his childlike fascination with human items. His eating cereal and rice krispy treats was hilarious. And they were evenly matched as far as their personalities were concerned. They kept each other on their toes and fought well together. I definitely enjoyed the chapters with these two in it much more than the others without them.
I think the plot is fairly easy to understand, even though there are a lot of characters to contend with. Even the villains may be playing two sides, so you have to pay attention to really get the whole story. And you do have more than one bad guy to loathe. In fact, I have several people on my villain hit list. I won't say who but one of them does bite it here. Made me smile.
My only gripe is the ending, but that can be said about any book with a brutal cliffhanger, which this one does have. This is a romance but the couple's story isn't over with at the end of this installment. I've just started the next book, unable to wait to find out how the pair find their way back to each other. Should be fun!
In closing...
Reading the second book now. I have to see what happens next. Five suns!


---
Genre/Age
: Fantasy Romance/Adult
Series
: Legends of Regia (Book Two)
Publisher
: Cold Fire Publishing
Format
: ebook via KindleUnlimited
Synopsis
:
Banished to Earth. Hunted by the queen's assassins. Forest must fight to find a way back to Regia. Lonely and brokenhearted, she waits for Syrus to break through her banishment. Syrus lives his days in anguish, trapped in a portal that goes nowhere. Separated by galaxies, Forest and Syrus' spiritual connection strains to the breaking point.
As Regia's civil war ravages the land and the balance of power tips, the world will learn it's the Rune-dy pulling the strings. Forest must face the horrifying truth of her father's identity and how her very existence is rooted in one of the Rune-dy's darkest secrets.
Fighting to find her place in Regia's new world order, Forest is desperate to keep her past hidden, while Leith threatens to taint her name forever. Forest must attain her freedom through retribution and wage war inside her very soul. Will she be able to accept the gift Syrus offers, or will one mistake separate them forever?
**Disclaimer: I received a complimentary copy of this book.**
Forest finds her place in the world...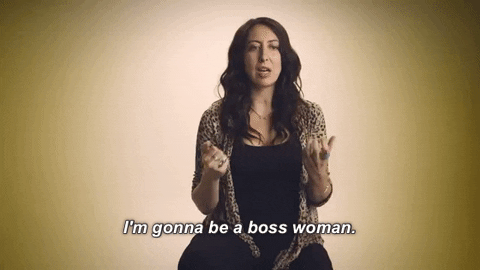 Stuck in the human realm, Forest has taken up her old job of slaying vampires. But there's really one sucker that she wants to take out the most. The man who enslaved her and has escaped her in the past. Just when she thinks she has him cornered, something happens in Regia and everything begins to change.
Syrus has been isolated inside a portal for months, desperate to get out and find Forest. When the events in Regia begin to turn in his favor, he is finally reunited with his mate. However, there are new obstacles in their way as they each try to decide what kind of future they want. Not to mention, there is still the threat of the vampire who Forest was marked by. And who will be the new leader in Regia when all is said and done?
Well, this sure was a wild and crazy roller coaster. Not necessarily for the best, though. I really enjoyed the highs here, when our pair were reunited and the few moments we get to see them truly happy. But the lows were pretty devastating and left me questioning how much more of the tug-of-war I could take with these two. I still enjoyed the story, overall, but I did get frustrated a few times.
In the first book of the series, I loved Forest. She was a strong and independent character with a wicked sense of humor. I really enjoyed reading the scenes with her and Syrus. And she was the same person at the start of this book as well. Then somewhere along the way, she lost touch with herself and I lost the spark that I had for her. While I can appreciate a character losing her way, it was almost like the author wrote a different person into this book.
I can't complain about the entire thing, though. Forest is only one part of this book and Syrus picked up where she let me down. He grew throughout the book, facing his demons and trying to fight for the woman he loved. He never questioned their bond, even when he was still confused about his own future and place in the royal family. He stuck by Forest, at times when I'm not sure she really deserved it.
The plot is more complex in this story. We see more of the political side here and learn about Forest's father and his plan for the future. While I'm still not sure how he could just invent a new title for a supreme-ish ruler, I did grow to like the guy. We also have a few interesting secondary characters, some old and some new. And I did feel some serious pride in my boy Syrus when he got his revenge on a certain someone I won't name.
This isn't the last book of the series and from what I can tell it isn't nearly the end of this couple's journey. However, this does give the pair a satisfying end if you were to stop reading at this point. And I probably will. I'm not a fan of long and drawn out storylines where couples are constantly separated. We had that already in these two books and I just don't want to see any more of it. So I will end it here and pretend that our couple go happily into the sunset together.
I'm still looking forward to the next installment of the spin-off series, though. Four suns!