Title
: Hunted by the Cyborg
Author:
Cara Bristol
Genre/Age
: Sci-Fi Romance/Adult
Series
: Cy-Ops Sci-fi Romance (Book Six)
Publisher
: Self-published
Format
: ebook via NetGalley
Rating
: ✺✺✺
✺
✺
Links
:
Goodreads
Synopsis
:
Billionaire Carter Aymes, director of Cyber Operations, a covert cyborg force, devotes his wealth and life to saving others, rescuing hostages and other victims from desperate situations. His ultimate mission is to hunt down and eliminate Lamani, the alien terrorist mastermind, before he conquers the galaxy.
When Carter hires Beth O'Shea, a vulnerable but courageous woman with connections to his past, their attraction is immediate and strong, but he knows getting involved with her is a bad idea. He's her boss, and he has way too many classified projects to protect to risk letting someone get close.
Rejected by the progenitors who cloned her, Beth is determined to live a normal human life, beginning by getting an ordinary job with a security firm. But, from the start, she questions the extraordinary secrecy surrounding the organization. She can't help but wonder about the tall, muscled, larger-than-life director who gave her a chance when she desperately needed one. Could he ever be romantically interested in a woman like her, in a clone?
When Beth is attacked, they both realize how short and tenuous life is, and their mutual attractions becomes too powerful to resist.
As their relationship heats up, so does the urgency to capture Lamani before he can unleash a stealth weapon at a critical planetary Summit meeting. With time running out, Carter discovers that stopping Lamani may require sacrificing Beth's life.
Will Carter be able to rescue her, or will his new love be the one person he can't save?
**Disclaimer: I received a complimentary copy of this book.**
Holy plot twist, Batman!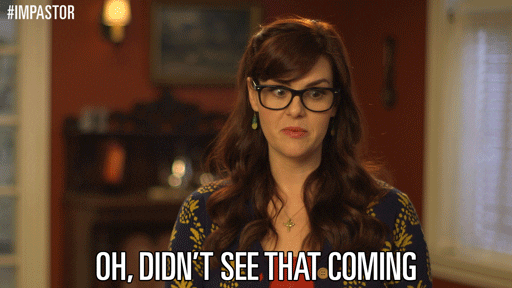 Beth needs a job and she thinks she's found the perfect place. On her way to the interview, she runs into a man from a past that isn't exactly hers. He recognizes her even though she's never actually met him. What's worse is that he's the boss of the company she was hoping to work for. And when he becomes suspicious of her, she realizes her secrets are no longer safe.
Carter knows the woman he's run into is his Liza even though this lady swears she isn't. And he'll do everything in his power to prove her a fraud. What he isn't prepared for is the possibility that Beth's true identity is linked to an even larger scheme that threatens everyone in the galaxy. The hunt for the truth just might lead them to the man he's been chasing for years. But can he trust Beth with his company or his heart?
I've highly enjoyed every book in this series so far. No lie, when I saw this one available on NetGalley, I squealed and requested it immediately. So glad I was approved to review it because it sure was a great addition to the series. And in a way, it even upped the game with an intense plot and lots of twists and turns. More than one scene left my mouth on the floor.
We've met Carter in previous books so I knew a little of what to expect with his character. He was still the mission-oriented man in control that I thought he would be. There was also a softer side of him we haven't seen before now. And Beth was a mystery to me from the first page. I tried to figure out who she was and just when I thought I knew her...bam! The story flipped and everything was chaos. It was pretty awesome.
The plot is busier in this one than the other books, I think. We get a lot closer to catching our bad guy here than in any of the previous stories. I won't give away what happens, but I do hope the series won't be over after the villain is dealt with. This has been a fun ride and I'm greedy. I just don't want to see it end.
As for the romance, I enjoyed this pairing quite a bit. They were both scarred people with secrets to share and hurdles to get over before they could be together. The love scenes were the standard steam that I've come to expect from this series. Just because the plot is full doesn't mean that the author skimped on any of the romance. This book was well-balanced, fast-paced, and a whole lot of fun!

In closing...
Another fantastic story that really sets the bar high for Sci-Fi Romance! 5 suns!