Title
: Forbidden Fires
Author:
Bobbi Smith
Genre/Age
: Historical Romance/Adult
Series
: None
Publisher
: Montlake Romance
Links
:
Goodreads
Synopsis
:
When Ellen Douglass saves the Union officer from the cold river, she doesn't think this one action will so alter her future. But as Price holds her is his arms, they try to forget that they fight on opposing sides and will be kept forever apart.
---
April, 1865
Vicksburg, Mississippi

The newly freed Union soldiers trudged up the gangplank of the steamboat Sultana in seemingly endless numbers. Although the memories of their ordeal at Andersonville Prison Camp were painful, their mood was jubilant. The war was over. They were going home!

Onboard, a tall Yankee officer stood at the rail grimly watching the loading. Captain Price Richardson was frustrated and angry. He'd witnessed many acts of incompetence during his time in the army, but what was happening today was beyond belief. Price was enough of a river man to know it was foolhardy to challenge the Mississippi this way. Going upriver against the flood was hard on a steamboat, but on one seriously overloaded, it could be suicide.

Furious, Price turned to his friend, Lieutenant Jericho Cooper. "Don't they have any idea of what they're doing?"

"Do you think they're overloading it?" Coop remarked sarcastically.

"They could load men on the other two steamers."

Coop smiled wryly, as they watched column after column of men file aboard. "You have to remember the Department of the Army is in charge of this."

Realizing they weren't going anywhere soon, the two men sat down on the deck to await their departure.

As evening came, the Sultana, which should only have been carrying about 400 passengers, finally began her trip north against the swollen river with over 2,300 passengers and crew onboard.
Five Favorite Movie Scenes
What a fun topic to blog about! I love a lot of movies and I love strong heroes!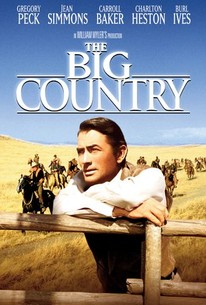 Western fan that I am, The Big Country is my all-time favorite. Gregory Peck stars in this one as a sea captain who becomes engaged to a rancher's daughter and travels out west to start a new life ranching. It's a fun scene when he gets off the stage in town dressed like a dude from back East. The Big Country is a wonderful story. I managed to find a copy of the book written by Donald Hamilton. Amazingly, it's only 160 pages long and they got that whole movie out of it!
I really enjoy Pure Country, too. It's contemporary and stars George Strait as a country-western star who needs a break from his singing career and takes off without telling anyone. He meets the heroine at a bar and saves her from her drunken boyfriend. He ends up working for her father at their ranch.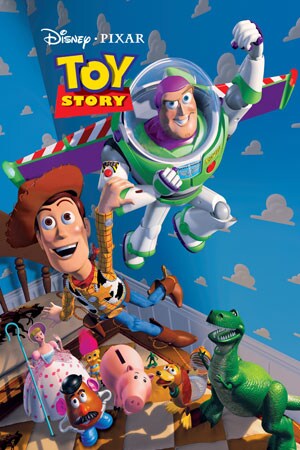 Now, another classic favorite of mine is Toy Story! Wow, what a great movie for all ages! Woody is awesome and so is Buzz! Two wonderful heroes who always manage to save the day!
Die Hard is another great film. What Bruce Willis goes through trying to rescue his wife is amazing, especially the shootout scene in the offices.
And I also love the original Overboard with Goldie Hawn and Kurt Russell. My favorite scene in this one is at the end when they race to meet each other on the boats. That's definitely a HEA ending!
After working as a department manager for Famous-Barr, and briefly as a clerk at a bookstore, Bobbi Smith gave up on career security and began writing. She sold her first book to Zebra in 1982.
Since then, Bobbi has written over 40 books and 6 novellas. To date, there are more than five million of her novels in print. She has been awarded the prestigious Romantic Times Storyteller of the Year Award and two Career Achievement Awards. Her books have appeared on numerous bestseller lists.
When she's not working on her novels, she is frequently a guest speaker for writer's groups. Bobbi is mother of two sons and resides in St. Charles, Missouri with her husband and three dogs.
You can follow Bobbi on Facebook in the group Bobbi Smith Books.
Bobbi has been awarded the prestigious "Storyteller of the Year" Award from Romantic Times Magazine (New York) and has attained positions on the New York Times Best Seller List, the USA Today Best Seller List, the Walden's Best Seller List, B. Dalton's List, and the Wal-Mart and K-Mart Best Seller Lists.
The foreign rights to Ms. Smith's books have been sold to China, France, Germany, India, Israel, Italy, Russia and Sweden. Smith's current publisher is Amazon. Bobbi has written two faith-based contemporary novels - Haven (https://bobbismithbooks.com/product/haven) and Miracles (https://bobbismithbooks.com/product/miracles)- using the pseudonym of Julie Marshall.
Copyright © 2018 Bobbi Smith.