Title
: For the Love of a Widow
Author:
Christina McKnight
Genre/Age
: Historical Romance/Adult
Series
: None
Publisher
: La Loma Elite Publishing
Format
: ebook via NetGalley
Rating
: ✺✺
Links
:
Goodreads
Synopsis
:
A widow scarred by love and loss…
After years spent following her husband as he fought against Napoleon's troops, Lady Lettie Hughes returns to London a widow to take her rightful place among the ton as the daughter of an earl. Her parents and friends expect her to enter the marriage market and secure the match she should have pursued in her debut Season. But Lettie is not the same innocent girl she was before Waterloo. Nightmares of the battlefield plague her, and she doesn't see a place for herself in society anymore.
A lord determined to save the woman he loves…
Daniel Greaves, the Duke of Linwood, is a man who knows rejection and loss. He's lived the last six years alone after the woman he was betrothed to cast him aside for another man. Instead of taking control of his title and lands, Daniel fell into a life a debauchery—gaming, women, and spirits. But now the woman who stole his future and left him hollow is back in London.
When Lettie and Daniel are reunited, their connection burns as bright as it once did. But neither of them are the same people they were in their youth—they must trust one another to heal the wounds of their past to find a love that lasts forever.
**Disclaimer: I received a complimentary copy of this book.**
Daniel isn't having a good evening. After getting a little too heavy in his drinking, he shows up to the home of his betrothed with the smell of alcohol and another woman's perfume on his person. It seems that this is the last straw for his betrothed, who announces she will no longer marry him and is in love with another man. Wait. What?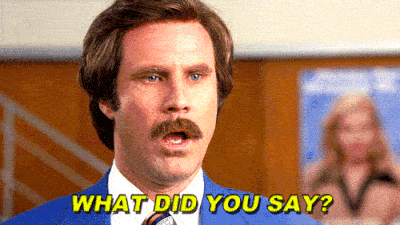 Yep. Lettie marries another and leaves to follow him to war. Six years later, she returns home as a penniless widow with haunting memories and absolutely no plan to jump back into a relationship with anyone, despite her parents' insistence that she remarry quickly.
Daniel has had a life-altering experience of his own and is now the man that Lettie deserved all of those years ago. Unfortunately, it seems to be too little too late because the woman he still loves isn't interested in him or any other man. She's still hung up on her dead husband to see the opportunity in front of her.
This novella left my thoughts in conflict. I have to say that the idea of the story was much better than the actual story, in the end. The parents were pushy and downright rude to their grieving daughter, at times. I wasn't surprised by this, but I did find it difficult to swallow the fact that the people who loved Lettie most were unsympathetic to her.
On the other hand, Lettie was a miserable bowl of dramatics, herself. Being inside her head was exhausting. Yes, her husband died in her arms and that is terrible. But it was almost as if she had given up on life entirely, her thoughts were so constantly dark and destitute.
At the end of the novella, I felt more as if Lettie was coerced into being with Daniel, instead of her actually choosing to move on. Perhaps, this story should have given her proper time to get over her husband, first. I would have found it more believable if the story had picked up at around maybe a year after her husband's death. When Lettie was more open to the idea of a future with another.
As it was, there wasn't really any romance here whatsoever. It was just one man's attempt to convince a woman that she wasn't really depressed and she should marry him for the sake of having a companion. I felt terrible for Daniel because he didn't deserve to have a woman who "settled" for him only because her soul mate of a husband died. In all, it just didn't work for me.

In closing...
Despite not enjoying this one, I won't give up on this author. I've seen some of her other titles that look interesting and will reserve my opinion of the writing until I've sampled more of her work. For this one, though, two suns!