Title
: Domestic Discipline
Author:
Cara Bristol
Series
: None
Genre/Age
: Romance/Erotica
Publisher
: Self-published
Format
: ebook via Goddess Fish Promotions
Rating
: ✺✺✺
✺
Links
:
Goodreads
Synopsis
:
Love, desire, domination, and submission. Two domestic discipline romances by USA Today bestselling author Cara Bristol in one volume.
Wife on the Lam
Janelle wants to take a luxury vacation for her wedding anniversary. Despite numerous hints, husband Brent misses all the clues and plans a business trip! Miffed, she flies off alone to a luxury resort. She's going to celebrate—with or without him.
Brent didn't have to work. He'd planned a second honeymoon to the luxury Cabana Resort. Janelle might have ruined his surprise, but he's not going to let her ruin their anniversary, too. He has a little trick up his sleeve to take his errant wife in hand and get their marriage back on track.
Rahm's Way
Before her military husband left for his tour of duty, Cadence Simmons relied on Rahm's love, direction, and protection. His absence forced her to become more independent and make decisions for herself. After serving his country, he's home for good and eager to resume their marriage as it was before. Only Cadence isn't quite sure she wants things exactly as they were. Can domestic discipline guide this couple through some major changes?
---
Could she call the States from Isla Island? Because Brent traveled so much they had a comprehensive cell plan. She powered up her phone. Seconds later a text message beeped through. Her hand shook as she recognized Brent's number.
Can't believe U did this. Where R U?
She texted him back. Cabana Resort, Isla Island. I'm sorry.
She widened her eyes when seconds later a response popped up. He must have been waiting for her message. She could imagine his fury. Fortunately, she was hundreds of miles away. Of course, if she hadn't been hundreds of miles away, he wouldn't be mad. With any hope, he'd cool off some by the end of the week. Or would he be angrier by then?
U R in so much trouble. B there Thurs.
Did that mean what it sounded like? She gulped. U R coming here? Yes. We'll talk.
Talk was often a euphemism, but of course she wanted him to join her. Her heartfelt wish had been for her and Brent to take the trip together. And she was ninety-nine percent sure he wouldn't spank her at a resort.
A young couple bounded onto the van. They greeted her with a hello and settled into a seat near the front on her side. Two women, arm-in-arm, wheeled their suitcases to the curb and boarded. More hellos. Of course everyone would be paired up. Cabana Resort promoted itself as a couples' getaway.
Can't U come sooner? She texted Brent.
Got the mtg.
Oh, right. His meeting. This wasn't all her fault. He'd provoked her by his cluelessness.
Fine! She punched in her response.
This was Saturday. She'd make the most of the next five days before Brent arrived and she gave him a piece of her mind.
USA Today bestselling author Cara Bristol writes "nice and naughty" stories of love, romance, and humor featuring strong alpha heroes. She is a no. 1 bestseller in BDSM erotica, science fiction romance, and holiday fiction on Amazon. She is best known for her Rod and Cane Society domestic discipline series and her Breeder D/s sci-fi romance series. She lives in Missouri with her own alpha hero, her husband.
Links:
a Rafflecopter giveaway
**Disclaimer: I received a complimentary copy of this book in exchange for honest review.**
Wooooweee!
When you read, you learn things about yourself. Things you might like and didn't realize. Or things you might think you like but find that it may not be so. This is one of those times.
Domestic Discipline contains two separate stories. Each is longer than a short story, yet shorter than a novella, so more of novelettes, I think? Either way, each story contained entirely different characters and circumstances, but both had the same theme--spanking.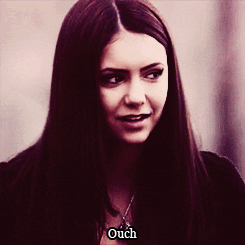 I have read books containing BDSM and those that contain dominant and submissive couplings, however, I have not read very much about this particular area. From this book, I have realized that it may not be my cup of tea.
But that is entirely my own take on the theme and in no way the author's fault. In fact, I thought the writing was done very well. Typically, I dislike novellas/novelettes because authors try to shove too much into a small space and it becomes absurd and unbelievable.
Not this time. These are true to their craft and what they are supposed to be--snippets of time in written form. Like a single episode as opposed to a full season. Both stories occur over about a weeks' time and with a limited number of characters, rightly so. Because of this, I could easily follow the story, did not become overwhelmed with backstory, and thoroughly believed what I was reading.
The first story is Wife on the Lam. This was my favorite of the two. Janelle has been dropping hints to her husband about their upcoming anniversary and the trip she would like to take. Her husband, Brent, shows no interest. So what does Janelle do? Well, she takes off to enjoy her trip, anyway! Brent, who had actually planned the trip as a surprise, is thrown for a loop and forced to change the plan. But he doesn't let her infraction go unpunished...
Rahm's Way is the second story. Wife, Cadence, has been on her own while her husband was deployed. In that time, she found a different job that she loves and a new sense of independence. This does not bode well for Rahm. He thinks her job is too dangerous and doesn't take kindly to Cadence's insistence to continue her work. When she brazenly goes behind his back to take another assignment, the couple find that their relationship must adapt.
Both books were steamy and entertaining. I would definitely consider reading more of Cara Bristol's work, just maybe not those centered on the spanking theme. Four suns!