Title
: Playing His Game
Author:
Audrey Randall
Genre/Age
: Romance/Erotica
Series
: None
Publisher
: Self-published
Format
: ebook via Between the Sheets Promotion
Links
:
Goodreads
Synopsis
:
Learning the moves from the best…
Aimee, a teacher, never wanted to be in the limelight, but when her professional videogame playing twin sister asked her to fill in for her at the regional championships, how could she say no? Especially, when the best player of The Celestial Prophesy is her teacher… in more ways than one. All she knows is that she is dying to lick his Star Wars Rebel Alliance tattoo and see if he is the Superman that his other body art implies.
He's going to school the teacher...
Daemon Ivanov has lusted after Aimee for years. One taste of her and he knows that she will be his. A few nights will not be enough. Daemon plays to win.
Caution: This novella is full of lust. So much lust that you might find that you need a fan due to the rising temperature in the room. It's the first in a series with an HEA, but is a standalone story.
It's my fault, really. I have been burned by many a novella, lately. This was definitely a strong case of should-have-been-a-full-novel-atosis. It was excruciating to watch this fantastic premise sink faster than the Titanic. I actually caught myself cringing. Physically cringing.
The idea of the book was great. A twin, Aimee, posing as her sister in order to compete in a high-level video game tournament. But in order to do so, she must learn how to play the game on the same level as her twin. And who better to teach her than her sister's teammate, who happens to be a man that Aimee has secretly crushed on for years? This already made me a happy reader.
Enter: Daemon. I liked Daemon, at first. He came off as a dorky-adorable guy with a soft side. He is nervous to be around Aimee but anxious at the opportunity to spend some quality time with her (and show off his video game playing skills).
But then the strangest thing happens. I know you'll be super surprised to learn that the moment the two are alone, the normally timid Aimee suddenly pounces on Daemon. I mean, straight up propositions him. What? Alright... let's roll with it. Obviously, seeing that Daemon likes Aimee, there is a round of spicy romance early on.
And then it starts to crumble. Daemon's behavior after the quick romp is just deplorable. He unashamedly brags about their encounter in front of others, practically kidnaps Aimee, and becomes an overly-possessive and almost creepy individual. Then the author tries to turn him into a dream lover by providing him with an exuberant home and flashy career. Because we couldn't possibly root for him if he wasn't a rich guy, right? Ridiculous.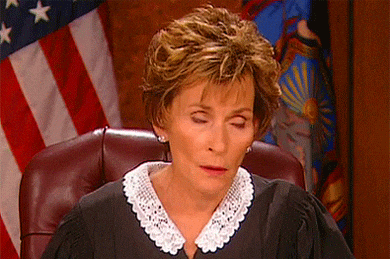 Keep in mind, this is only a novella. All of the above (plus more) happen in a very short amount of time. With more of a build-up, I could have come to accept the situation and the characters. Had I gotten a better image of Daemon beforehand, I wouldn't have been so disturbed by his behavior. Yet, I'm not entirely sure.
In closing...
This novella felt like a dream. A great wet dream to have, probably. But like a dream, it wasn't the least bit believable. I've had dreams with giant chickens in them that I could accept as reality before this love story. It should almost be labeled as a fantasy. Two suns, simply because the love scenes were interesting enough to give me a reason to finish reading. If the author were to turn this into a full novel, one day, I might be willing to give it a go.