Title
: Fates Divided
Author:
Jules Barnard
Genre/Age
: Paranormal/YA
Series
: Halven Rising Novels (Book One)
Publisher
: Fresh Fiction
Format
: ebook via YABound
Rating
: ✺✺✺
✺
Links
:
Goodreads
Synopsis
:
Elena Rosales has busted her ass to get into a good college. She's the only one in her family ever to attend, and expectations are high. No pressure. But Elena's got this one in the bag, because she's as dependable as the molecules she studies, as reliable as the chemical reactions that comfort her in their predictability. Until they don't.
Elena has always wondered why her mother abandoned her on her first birthday. It's not until she turns eighteen and her chemistry experiments go berserk that she learns the truth: Her mother wasn't human, and the Fae are willing to harm those Elena loves if she doesn't use her power over the elements to cure them of a deadly disease.
Derek, Elena's brooding neighbor, isn't the friendliest guy, but he has access to an off-hours lab and is willing to help Elena create the antivirus. He has his own secrets to keep, and this business Elena is mixed up in could blow his cover. But when Elena and Derek get together, more than chemicals spark fire—and they soon discover just how complicated attraction can get when they find themselves on the other side of the portal, fighting for survival. Lives collide, and allegiance and love are tested, in Fates Divided.
In the Halven Rising Series, love and ancient allegiances are threatened when the worlds of Fae and Halven collide. Each Halven Rising novel features a different couple and may be read as a standalone, but an overreaching story arc connects the books, so it's fun to read them in order.
---
Keen straightened and shrugged one shoulder. "As Portia said, millennia ago, angels mated with humans and created the Fae." He turned the knob to the Fae classroom without opening it. "Fae only mate with Fae. At times, they've lain with humans and created a diluted, lesser being, the Halven. It doesn't happen often. Fae do not generally desire humans. But when it happens, we must watch the offspring for signs of abilities."

Doesn't happen often? Must happen enough that they'd built the university.

Derek snorted. "Sounds like some serious denial you've got going on there, buddy."

Keen shot him a look and opened the door.

Before Elena could walk through, Derek pulled her aside and spoke low in her ear. "Mating with humans? Tirnan and the Fae realm?" He shook his head. "We stick together inside Fae-U, got it?"

Elena wet her chapped lips. The things Keen had said, Derek's deep voice in her ear and the protective way he'd been acting toward her—all equally distracting.
A RITA-nominated author, Jules Barnard began her publishing career in 2014 with Deep Blue, the first book in the contemporary Blue Series, hitting bestseller lists on Amazon, iBooks, and All Romance. In 2015, she launched Fates Divided, the first of a romantic fantasy series Library Journal calls "…an exciting new fantasy adventure." Whether she's writing about beautiful Lake Tahoe, or a Fae world embedded in a college campus, Jules spins suspenseful stories filled with realistic characters who have heart and humor.
When Jules isn't in her sweatpants writing and rewarding herself with chocolate, she spends her time with her husband and two children in their small hometown on the California coast. She credits herself with the ability to read while running on the treadmill or burning dinner.
Join Jules's Facebook Fan Group!
https://www.facebook.com/groups/66563...
a Rafflecopter giveaway
**Disclaimer: I received a complimentary copy of this book in exchange for honest review.**
I need the next book!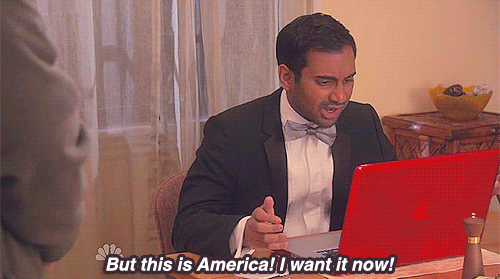 Update: I have signed up to review the next book. My book 'zen' is currently at peace, now.
Elena is one smart cookie! During her studies, she makes a new and miraculous discovery. Unfortunately, what she has uncovered is her own physical ability that cannot be possible, for any human. Desperate for answers, she seeks out the one person who might be able to help her to procure a lab and test her theory.
That person is Derek, her mysterious neighbor who conveniently has a key to a fully equipped lab. But Elena finds that her new power simply cannot be explained with science. Her ability seems to be... magical.
Elena is shocked to find out that she is Halven, or half-Fae, and her magical abilities are severely needed to help create a cure to save the Fae (even if she'd be doing so against her will). Derek gets roped into her mission, as well, and learns more about his own secret abilities.
Soon, the two are on a journey to save the Fae while trying to escape the deadly clutches of their enemies, who seem to be all around them. Toss in a viking-ish Fae protector, a sassy best friend, and a mystical realm with plenty of secrets hidden within, and you have one exciting adventure!
I really enjoyed this story. It takes place over a short period of time but the pacing is quick enough and the second half is definitely full of surprises. The magical elements and secondary fantasy world are interesting, too.
I look forward to continuing the story with Keen and Reese! I like the fact that the next book will star a different couple in the same story and their forbidden relationship.
Magical realms, romance, secrecy, and danger aplenty! Four Fae-tastic suns!