Title
: Light of Dawn
Author:
Angela Colsin
Genre/Age
: Paranormal Romance
Series
: The Crucible Series (Book Two)
Publisher
: Self-published
Format
: ebook via The Romance Reviews
My Rating
: ✺
✺
✺
✺
Links
:
Goodreads
Synopsis
:
Hired to find a curse box, the draconian mercenary, Ulric Dra'Kai, is directed to seek out the human Charlotte Mulligan who'll lead him to his ultimate goal. Expecting to get information from her with ease, Ulric instead meets a determined mortal who refuses to be intimidated—and draws him in like no other.
As that attraction grows, he comes to believe Charlotte may be his destined mate, but there's a problem—he's immortal, making that impossible. Answers could possibly lie in the dormant supernatural side of Charlotte's lineage, but getting them proves difficult when vampires are out for her blood.
Charlotte thought she was an ordinary human living an average life until receiving an odd package in the mail containing a unique trinket box. Soon after, she's attacked by vampires and swept up in a hunt by a dangerous but attractive stranger who not only reveals the truth of the supernatural world, but also informs her that she's a part of it.
Trying to survive while her life is coming apart, a passion for the draconian protecting her sparks to life, one she has to guard her heart against when being mortal makes a union between them difficult, if not impossible.
**Disclaimer: I received a complimentary copy of this book in exchange for honest review.**
Such a nice surprise! A sequel that certainly rivaled the first of the series.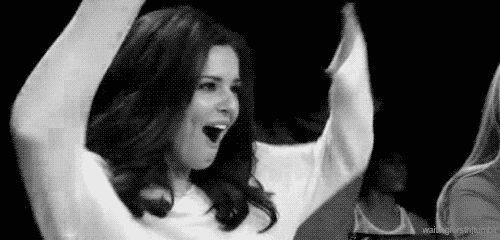 This is the second book of the Crucible Series and it is incredibly different from the first. The scenery has changed as we are no longer in a southern small town, surrounded by wolves. And the main characters in this book were barely secondary characters in
Blue Moon
(book one). However, even though we left our furry friends behind this time, I barely missed them!
Ulric is a draconian, descended from dragons. In case you haven't deciphered, that means he is not one to mess with. Several centuries old, Ulric has had plenty of time to make friends and enemies. But he usually spends his days working under commission. And his current task is to find an ancient curse box. The problem? A mortal woman has the box and is determined not to give it up.
The package Charlotte received must have been a mistake. She doesn't know the sender and can't even get the mysterious box to open for her. But, somehow, she does sense that this box is important and possibly very valuable. Because of that, she sends it away for further research.
After tracking Charlotte down and discovering that she no longer has the curse box in her possession, Ulric isn't a happy draconian. And unfortunately, he isn't the only one interested in Charlotte at the moment. A gang of vampires has set the woman in their sights, forcing Ulric to do double duty to protect Charlotte and retrieve the box.
Soon, Ulric and Charlotte are on a high speed race to Florida, trying their best not to be killed or maimed. The journey is full of obstacles and the couple is forced to rely on each other in order to survive and complete the mission. Along the way, Ulric realizes that it wasn't by chance that Charlotte received the box and he was led to her. Their fates may entwine on a much deeper level.
This book was almost two stories in one. A quest to find the curse box and avoid doom on one hand and a journey to finding happiness and fulfillment on the other. It was interesting to learn about the draconians, fae, witches, vampires, and demons.
I thought the pacing and book elements were well-balanced. Action and romance were sprinkled throughout the story with a dash of mystery and subtle world building. New plot threads set up future books and I am anxious to see how they play out. Another solid book in the series.
In closing...
The paranormal world in this series is vast and intricate. I look forward to reading more about them. Four suns!