Title
: Stems of Affliction
Author:
MJ Brookes
Genre/Age
: Romance/Erotica
Series
: The Stem Series (Book One)
Publisher
: Self-published
Format
: ebook via Author
Rating
: ✺✺✺
✺
Links
:
Goodreads
Synopsis
:
Samantha Andrews has been living a secret life for ten years. Her heart aches for those she was forced to leave behind and for the two things she believes she can never have: true love and a family to call her own.
When Jake Morgan enters her life, he unlocks her inner spirit, satiates her physical desires, and vows to love her without realizing a killer lurks in the shadows of her past.
The harder Samantha falls for Jake, the more she recognizes she must tell him everything. But when his own past begins to haunt them, Samantha is torn between running to him or away from him.
Determined to move forward with her life, she knows she must tell him the truth. But will her deception be met with understanding or will her long-held secrets place them both in danger?
In this erotic romance, a young woman attempts to reclaim her sense of self years after a tragedy, with help from the one person who is ready to give her what she wants.
**Disclaimer: I received a complimentary copy of this book in exchange for honest review.**
A sweet romance about the risks of falling in love!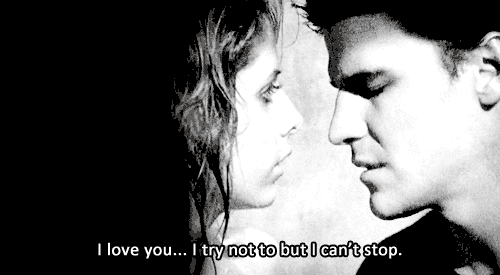 Samantha isn't who everyone thinks she is. Sure, she's kind and loyal, a hard worker, and passionate about volunteering with a youth center. But deep down, she holds a secret that she can't share with anyone, even her closest friends. For her secret, it's a dangerous one.
At first glance, Jake isn't what he seems, either. But his identity is that of a highly successful entrepreneur who has closely guarded himself from getting too attached to women over the years. Yet, one look at Samantha and Jake is sure that he has found the one woman he might be willing to give his heart to.
Unfortunately, it will take more than an instant chemistry between the couple to build a relationship on. It will take honesty and trust--something that doesn't come easy to either of them. While Jake tries to dodge the mistakes from his past, Samantha is desperate to escape the ghosts of her own. It's a tough situation to be in.
I really enjoyed reading this book. I felt sympathy for Samantha after learning of her rough past and I wanted her to find happiness. There were times when I wanted to wring her stubborn neck, though. I can't lie about that. She doesn't make it easy on Jake as he tries to win her affection. It's just a good thing that he's persistent and will do anything to keep her safe, even from herself.
Personally, I would consider this to be a mild erotica. The love scenes were spicy, no doubt. But they also may be a bit tame for a hardcore erotica reader. I was fanning myself while reading them, though, so no complaints from me!
The pacing flowed steadily along and there was a bit of mystery to this story, too. Some of the action found a conclusion by the end, but there are still secrets to be revealed and other loose ends to tie up in the sequel. I am excited to read it!
In closing...
A steamy romance with a dash of danger! Four suns!