Title
: Dark Divine
Author:
Lia Davis
Genre/Age
: Paranormal Romance/Adult
Series
: The Divinities Series (Book Three)
Publisher
: After Glows
Format
: ebook via
Rating
: ✺✺✺.5
Links
:
Goodreads
Synopsis
:
His darkest secret is revealed while her greatest fear comes to life.
New mother and Divinity, Lydia Rayners, is no stranger to heartache and loss. Her father, husband, and brother were taken from her by the demons, and now they want her son. Lydia will never let that happen, and she is determined to bring them down one by one—by herself if necessary. Her plans are going well until a certain sexy deputy discovers that she's the rumored demon slayer and is hell-bent on stopping her.
Witch and deputy sheriff, Zach Manus, has run from his past for too long and it's catching up to him now. He's determined to keep his dark family secret hidden as he fights for control over his emotions and growing powers. His darker side controlled him once before, and he won't let it happen again. But the closer he gets to Lydia, the more the darkness threatens to consume him, just as the gorgeous Divinity consumes his thoughts and threatens his resolve.
Zach is powerless to resist her, and while Lydia may understand him like no other, trusting her might unleash a new dark power that could destroy them both and put everyone they love in danger in the process.
Free on Kindle Unlimited!
---
She sank farther back into the shadows so that any human walking by wouldn't see her dematerialize, and then focused on home.
A moment later, she stood outside the large barn in the backyard of her new home. Once the household of Kalissa and Khloe Bradenton, the large, three-story home was now the central base for the Divinities. They called it the Divinity House.
Up until earlier that year, they hadn't known there were other Divinities out there. Once Zach—the grandson of the priest and priestess of the Maxville Coven—set up an online community, they'd learned that there were others like Lydia, her mother, Ayden, and the Bradenton twins.
The other Divinities were well hidden in their covens and were happy to stay there. Too many of them were afraid of what this new uprising of demons would do to their safe havens.
Lydia didn't blame them. Especially after what had happened to the Oceanway Coven a few months ago. Demons had broken through the coven's wards, destroyed homes, and kidnapped two Dark Divine—the darker counterparts of the Divinities—children.
She shuddered at the memory. A moment later, Teddy-Bear, the Siamese twin hellhounds Hecate had appointed as the guardians of the Sinew—a marble-sized crystal sphere that held the world's magic—stuck their large heads out of the barn.
She ignored them at first, not wanting to hear a lecture at the moment. But it would come.
In true form, they stood about ten feet tall from paws to ears. They shared one body, but two independent heads with very different personalities. They were both frightening and adorable in an oversized dog kind of way.
Teddy shook his head as Bear said, "Dia, what have you been up to?"
She rolled her eyes. They knew what she'd been doing for months, but still pretended they didn't know. "Someone has to hunt the vile creatures down."
Teddy extended his head and sniffed. Lydia almost laughed. They'd smelled her from inside the barn with their supernatural senses. Teddy was trying to annoy her. "That is for the Divinities to do together, not for one of them to do alone."
"You're a mother, Dia," Bear said.
"Your son needs his mother alive," Teddy added.
Lydia fisted her hands and counted to ten. This argument was getting old. "My son is in danger as long as the demons walk the human realm."
Logan had been born with the dark rose, the symbol marking him as a Dark Divine. That meant her late husband, the man she'd trusted with her heart and soul had lied to her. He'd withheld his demonic nature from her.
Yes, she'd known he was a warlock—a dark witch who had been cast out by his or her coven. Many warlock children weren't given the choice to redeem themselves. Therefore, they carried the dark label simply because their parents were warlocks.
In Mikal's case, he wasn't only half demon, he was also the son of Khan, the ruler of the Underworld and the one responsible for the many coven attacks over the last few centuries.
She'd discovered that latter bit of information while going through Mikal's personal data files right after Logan was born.
"Logan is why I must do this. Khan will never take my son." The dark lord must never know Logan is his grandson.
She turned to the house, ending the conversation while noticing Ryn—a Lackey demon who'd helped her mom escape Demetrius's dungeon—lurking just inside the barn. Something bothered Lydia about the demon, but she couldn't quite put her finger on what.
Whatever. She quietly eased into the back door and crept up the stairs to her son's nursery. Peeking inside the room, she smiled at her baby boy peacefully sleeping in his crib.
Lydia walked over and bent to place a kiss on his head. "Mommy loves you, handsome."
Her chest filled with pride and overflowed with love for him. She'd fight a thousand demons and die a hundred deaths to ensure that her son was safe.
And she'd do it with or without the other Divinities' help.
More books from The Divinities
In 2008, Lia Davis ventured into the world of writing and publishing and never looked back. She has published more than twenty books, including the bestselling
A Tiger's Claim
, book one in her fan favorite Ashwood Falls series. Her novels feature compassionate yet strong alpha heroes who know how to please their women and her leading ladies are each strong in their own way. No matter what obstacle she throws at them, they come out better in the end.
While writing was initially a way escape from real world drama, Lia now makes her living creating worlds filled with magic, mystery, romance, and adventure so that
others
can leave real life behind for a few hours at a time.
Lia's favorite things are spending time with family, traveling, reading, writing, chocolate, coffee, nature and hanging out with her kitties. She and her family live in Northeast Florida battling hurricanes and very humid summers, but it's her home and she loves it! Sign up for her
newsletter
, become a member of her
fan club
, and follow her on Twitter
@NovelsByLia
.
a Rafflecopter giveaway
**Disclaimer: I received a complimentary copy of this book in exchange for honest review.**
Whirlwind ride from start to finish!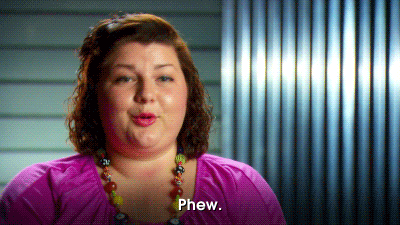 Lydia is a mother and witch by day and demon vanquisher by night. Sure, she's not technically supposed to be out hunting for demons on her own, but she feels a strong calling to rid the world of the evil that plagues it. Not to mention, she has to keep demons as far from her son, Logan, as possible, less they discover his whereabouts. Ensuring her son's safety is her top priority.
Zach has known for a short while now that his destined mate is nearby. In fact, his magic alerted him that his mystical partner had entered his life right at the same time that Lydia came around. Coincidence? He doesn't think so. And the more time he spends near Lydia, the more convinced he becomes of their bond.
But Lydia has troubles that distract her from any potential romance on the horizon. Demons know that she is the one who has been hunting them. They also know about her son's dark magic. Logan's father will stop at nothing to get his hands on the baby. There are several battles for power happening in this story.
This book was very fast paced, almost too quick at times. This is definitely one of those instances when I wished I had read the first two books of the series prior to this one. Yes, this book brings a new couple together, but it's in the middle of a magical war between many different creatures. There are a lot of characters to keep track of and plot threads that already existed, along with new ones. The author does a pretty good job of explaining who everyone is, but I still became overwhelmed, at times.
That detail aside, I thought the romance developed a bit early for my preference, as well. It was definitely spicy once it heated up, but I personally would have liked to see the relationship simmer a while longer. This could have been due to this being the third book of the series. With such a heavy plot line, the romance almost became a secondary plot, rather than the main one.
However, the characters were certainly interesting. I liked the inclusion of several different magical creatures. The villains were unpredictable and there were a few plot twists that surprised me. The ending gave a mostly satisfactory resolution for our couple but left a few plot lines open for the next book.
A fast-paced read filled with action, suspense, witches, and demons! A good story with a little something extra. 3.5 suns!