Title
: Hunting for Spring
Author:
Katherine McIntyre
Genre/Age
: Paranormal Romance/Adult
Series
: Philadelphia Coven Chronicles (Book One)
Publisher
: Loose ID
Format
: ebook via Author
Rating
: ✺✺✺
✺
Links
:
Goodreads
Synopsis
:
Hunters are a lonely breed, and Conor's no exception, until the day he meets Brenna. Even though she slinks in unannounced and kills the wight he was hunting down, the girl's a mystery and he can't get that blinding smile or those gorgeous curves off his mind. Since they're both after the same caster who's unleashing these monsters, he suggests teaming up, and despite her initial reluctance, the hungry way she scans him down promises something powerful.
However, her secrets have repercussions, and faster than Conor can lift his Glock, he's drawn into the web of kidnappings and Unseelie mischief, all concealing the machinations of a darker foe—one that plans to bring Philly to ruin.
**Disclaimer: I received a complimentary copy of this book in exchange for honest review.**
Born to be enemies but destined to be lovers!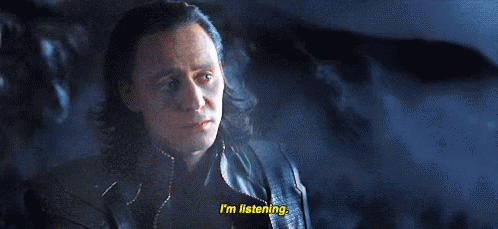 Conor is a hunter who has vanquished creatures of all kinds. Raised to be ruthless, he is expected to kill enemy fae on sight. But when a chance encounter puts him in the company of a lovely half-fae, he feels more inclined to kiss her than kill her. And after learning of her need for assistance, Conor finds himself playing knight-in-shining-armor to the troubled Brenna.
Brenna knew that the hunter would discover her secret sooner or later but the risk was worth it in order to get help in recovering her stolen amulet. And after witnessing Conor's soft side in regards to an injured canine, she can't help but wonder if this hunter might be the exception to the rule.
Even though a hunter and half-fae can play nice with each other, doesn't mean that everyone will approve of the new partnering. Conor's family despises the blood that runs through Brenna's veins and they aren't the only things that are a danger to her. Banding with a resourceful witch, the pair take on the most vile creatures to threaten the city and all that live inside it.
I flew through this book in a single sitting so it definitely held my attention. The supernatural beasts and inhabitants of the city in the story were unique and interesting. The plot held some betrayal and trickery, along with quite a bit of action. At times, I did find the book to be wordy. Everything was described in full (and sometimes gory) detail. While I don't mind some telling, I also find myself skimming long paragraphs. But the dialogue and romance definitely furthered the plot along at a satisfying pace.
The leading lad and lady were great characters and well fleshed out. The trust happened quite quickly but the actual romance was slower to brew and when the inevitable bedroom action occurred, it was fireworks all around. I thoroughly rooted for this pairing and hoped to see their happy ending despite all of the obstacles in their way.

In closing...
A good and solid start to the series. I am definitely curious to see how Liam redeems himself in the next installment! Four suns!