Title
: Late Shift
Author:
Alexa Sinclaire
Genre/Age
: Contemporary Romance/Erotica
Series
: None
Publisher
: Evernight Publishing
Format
: ebook via The Romance Reviews
Rating
: ✺✺✺
✺
Links
:
Goodreads
Synopsis
:
She knew his name. He was always on the late shift at the construction site she walked past every night on the way home from work. Beyond that, he was a mystery. None of that stopped her from inviting him up to her apartment every night and letting him give her the best orgasms she'd ever had. She couldn't trust herself to give him anything else. And he never asked for more.
He knew it wasn't right—night after night he walked her home during his break and she always let him have her, anyway he wanted. She never said no, never turned him away, and she brought him apple pie to top it all off. He knew she deserved more but he wasn't sure he could give it to her.
When disaster hits, can they confess that they both wanted more?
**Disclaimer: I received a complimentary copy of this book in exchange for honest review.**
A short and spicy read!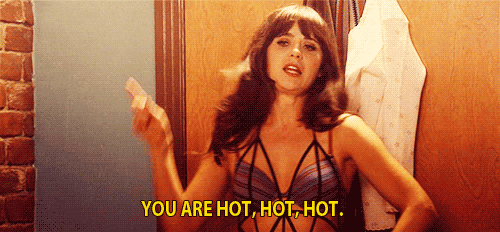 Tilda is on her way home from working another late shift at the diner. She's gotten used to her work hours but the walk back to her apartment at two in the morning isn't ideal. It's dark, cold, and not really the safest place for a young woman to be by herself. When she passes a busy construction site and two men harass her, Tilda begins to get nervous.
Enter: Ryan, her knight in a shining fluorescent work vest. Tilda immediately feels drawn to the mysterious man who saves her and offers to walk her home. And when she reaches her apartment, she can't help but invite him inside for some hot cocoa. But the cocoa isn't the only thing that steams up the night. One thing leads to another and a hot love affair ensues!
This is a novelette, so of course, things move quickly. However, I must say that I was surprised by how our main couple's relationship stayed mostly physical throughout the story. Emotions only really took over in the last few scenes. This was entirely believable to me. It was insta-lust that grew into something deeper, which I can appreciate a lot more than insta-love.
There is a little bit of backstory given that I thought was just the right amount.
There was a good balance in the story as the POV shifts between Tilda and Ryan. The conflict made my own stomach lurch and even though I am happy with the ending, I still am curious as to how a certain "someone" knew so much about Ryan and Tilda's relationship. That part wasn't really explained.

In closing...
A chance encounter leads to a passionate rendezvous. Four suns!