Title
: Claimed by the Cyborg
Author:
Cara Bristol
Genre/Age
: Sci-Fi Romance/Adult
Series
: Cy-Ops Sci-Fi Romance Series (Book Five)
Publisher
: Self-published
Format
: ebook via Goddess Fish Promotions
Rating
: ✺✺✺
✺
Links
:
Goodreads
Synopsis
:
March Fellows assumed he had all the time in the galaxy to pursue a relationship with Jules, an alien exchange student from Xenia, until she vanished without a trace. After years of searching, he finds his lost love on the eve of her arranged marriage.
The daughter of the Xenian emperor, Julietta never meant to fall in love with a Terran man while visiting Earth. Leaving to fulfill her responsibilities on her home planet opened up a hole in her heart that could never be filled. When March, now a cyborg, unexpectedly shows up just before she is to be bonded, she struggles to find the courage to turn him away a second time and follow through with her duty.
Before she can act, the lovers are thrust into a political conspiracy that threatens the Xenian empire and their lives.
Claimed by the Cyborg is a standalone read in the Cy-Ops Sci-Fi Romance series.
---
"If Naimo should…pass, what will happen?"

"The seer will choose another mate for me."

"You will go through with it?"

"I will be required to." The idea sickened her, but responsibility only could be delayed; it could not be shirked. Each postponement shortened the time available to produce an heir. She and Naimo or his replacement would have to couple often to ensure she got pregnant by the deadline.

"I hope for your sake he recovers, and you live a long and happy life together. I apologize for interrupting your solitude."

She would never see him again. Her heart seized, but she didn't dare watch him go. Julietta gripped the pillar of the tacani for support. Tears trickled down her cheeks.

For a big man, he moved quietly, his footfalls making the merest pitter patter on the floor. In seconds the door would open and—

She whirled around.

March stood in front of her, his face stony, his blue eyes lit with an emotion she couldn't read.

He grabbed her and yanked her against his chest. Her feet left the floor. One strong hand slid under her hair to grip her nape and tilt her head. His mouth slammed down on hers, would have forced her lips to part, but she was already opening for his kiss, drowning in it. Waves after wave of need swamped her body, eradicating all thought and will, except for the need to get closer, to meld into one body so no space, no cultural divide, no duty could separate them.

His tongue lashed hers, but she accepted his anger as penance, craved more, incited more as she lashed back. Teeth gnashed, deliberate and accidental, drawing blood that mixed with the decadent taste of him. Her head swirled, and she grabbed at his shoulders for support. Taut muscle, as hard as rock, offered no give, like his kiss. He didn't coax, he took, anger and pain evident in the crush of his mouth, the steel grip of his hands.

Scalding tears of love and despair poured from her eyes and into their mouths.

When he dropped her on her feet and thrust her away, it was like tumbling into the abyss again, like returning to Xenia all those years ago.

He wiped his lips as if to erase her touch. "Have a good life, Jules." He left and never looked back.
USA Today bestselling author Cara Bristol has been the no. 1 best seller in science fiction romance, bdsm erotica, and holiday fiction on Amazon. She's the author of two science fiction romance series featuring tough alpha heroes: the Cy-Ops Sci-fi Romance cyborg series and the Breeder science fiction romance series, which emphasize character-driven stories written with a touch of humor and sizzling chemistry between the hero and heroine. Cara lives in Missouri with her own alpha hero, her husband.
Links:
a Rafflecopter giveaway
**Disclaimer: I received a complimentary copy of this book.**
Confession time: This book (number five) is the first I have read of the Cy-Ops Sci-fi Romance series. However, it isn't my first Cara Bristol book. She actually recommended this series to me before, but I hadn't been able to fit it in until now. So glad I decided to read it!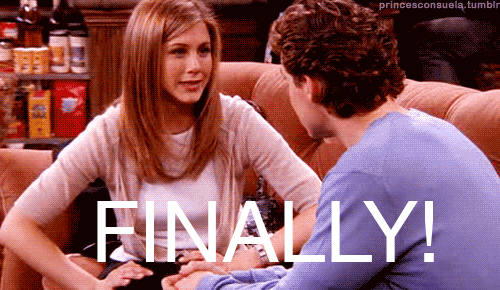 March is a cyborg. Part man and part machine. He has abilities most men could never have while still maintaining his human self. He has searched the galaxy (no, really!) for the love he lost years ago when the girl slipped out of his bed and disappeared.
Memories of their time together have plagued him for too long.
When his job takes him to a new planet, he knows the chances are slim that he will find his Jules, but he is determined to try.
Julietta has run out of time. She left her studies and lover behind in order to return to her home planet and face her responsibilities as the next empress. Before she can take up the scepter she must be bonded to another. A man that she doesn't love and probably never will.
The years have passed, but Julietta still desires the man she fled. And when he somehow shows up a day before her bonding ceremony, she is convinced that this is fate giving them another chance. Unfortunately, tragedy occurs and her future with March is once seems impossible. If they want to be together, they must battle against scheming enemies and a long-standing tradition that prevents mating with alien beings.
This was a quick read for me. The setting was a creative new world with strange creatures and unique customs. The world-building in no way bogged down the story. It was pieces of info here and there as the plot progressed. There was plenty of time to get to know each of our main characters before the romance began, too.
And even though this is the fifth book of the series, I wasn't ever confused by the sci-fi elements or secondary characters. The story flowed smoothly and there were a few twists that I couldn't have predicted.
I thought the ending wrapped up well enough, but I do wish there had been an epilogue. I would have liked to see how the planet fared with the new diplomatic changes headed their way.
First of the series for me but definitely not the last! Four cyborg suns!