Title
: Catalyst
Author:
Kristin Smith
Genre/Age
: Sci-Fi/YA
Series
: The Deception Game Series (Book One)
Publisher
: Clean Teen Publishing
Format
: ebook via Author
Rating
: ✺✺✺
✺.5
Links
:
Goodreads
Synopsis
:
Too pretty. Too smart. Too perfect.
In a crumbling, futuristic Las Vegas where the wealthy choose the characteristics of their children like ordering off a drive-thru menu, seventeen-year-old Sienna Preston doesn't fit in. As a normal girl surrounded by genetically modified teenagers, all of her imperfections are on display. But after the death of her father, everything she's ever known and loved changes in an instant.
With little skills to help provide for her family, Sienna clings to the two things that come easily—lying and stealing. But not all thief-for-hire assignments go as planned. When a covert exchange of a stolen computer chip is intercepted, she becomes entangled with a corrupt government official who uses her thieving past as leverage, her mother as collateral, and the genetically modified poster boy she's falling for as bait.
In order to rescue her mother, there may only be one option—joining forces with the Fringe, an extremist group, and their young leader who's too hot to be bad. Problem is, these revolutionaries aren't what they seem, and the secrets they're hiding could be more dangerous than Sienna is prepared for. In the end, she must be willing to risk everything to save the one thing that matters most.
Author Interview with Kristin Smith
Brief introduction? In 3 sentences or less, tell me about yourself.
I'm the YA author of Catalyst and its sequel Forgotten (coming August 2017). When I'm not writing, you can find me dreaming about the beach, beating my boys at Just Dance, or belting out karaoke (from the comfort of my own home). I have an addiction to chocolate and scarves, and even though I love the look of stilettos, I don't wear them—way too uncomfortable!
What genre do you write and why?
I write YA contemporary and science fiction novels with enough kissing to make my mother blush. I love writing YA because I love the thrill of falling in love for the very first time, and I love capturing those feelings in that moment.
Is writing your day job? If not, what else do you do?
Writing is my day job, but I'm also a full-time mom to five boys, so that keeps me insanely busy as well!
I love to read, sing, dance, and play the piano (not at the same time). :) I also enjoy party planning and interior design.
Do you have a favorite book or author?
Wow, that's a tough one. I've read SO many great books. I'd have to say Hunger Games is probably my favorite book, but I recently "discovered" Kasie West, so she's now my favorite YA contemporary romance author.
Do you write one thing at a time or have multiple projects going at once?
I tend to do better when I focus on one project at a time, but currently, I do have a couple different projects going.
What book that you've read has had the biggest effect on you?
I'd have to say The Twilight series by Stephenie Meyer. When I read that series, I was in the throes of motherhood—changing poopy diapers, sleepless nights, and a husband who worked late hours. But when I realized the author was a mom to three boys herself, it was a major inspiration for me and kind of a turning point in my life. I'd always enjoyed writing (and writing a book was on my bucket list at the time), but it wasn't until that moment that I decided "if she can do it, so can I." Writing became my outlet and got me through some tough times when my oldest kids were little.
What's on your music playlist?
I tend to listen to the Demi Lovato station on Pandora.
What is your least favorite part of the writing and publishing process?
To be honest, I'd have to say marketing. I wish I could just write and never have to worry about getting the book "out there". But it's something every author has to do, so I've resigned myself. :)
Do you use an outline or just jump right in?
I try to outline, but at some point while I'm writing, I veer from the outline and then anything goes.
Do you ever dream or daydream about your characters?
Of course! When I'm deep in a story, I find it hard to concentrate on anything else, and I often dream up scenes with my characters while I'm driving or doing mundane tasks.
What is your next project, after this?
I'm currently working on the third book in the Deception Game series, but I do have a YA contemporary romance that I'm revising at the moment.
Quick Fire Questions… And GO!
Favorite color?

Blue (sky-blue, not ocean blue)
Favorite food?

Godzilla Roll from Coral Sushi
Favorite dessert?

Chocolate eclair cake
Favorite vacation spot?

Anywhere there's a beautiful beach.
Favorite movie?

You've Got Mail
Favorite song?

Skyscraper by Demi Lovato
Favorite sports team?

Panthers
Favorite show to binge watch?

Gilmore Girls, Pretty Little Liars, or Reign
How many pets do you have?

5 (2 dogs, 2 guinea pigs, 1 leopard gecko)
What do you drive?

A minivan (Fun, fun!) :)
Do you have a quirk?

I can't go to bed until the door to the bathroom is closed. It has to be closed. :)
Do you have a pet peeve?

Yes. When my boys DON'T put the toilet seat up before using the bathroom.
Do you collect anything?

Books :)
Favorite guilty pleasure?

Binge-watching Pretty Little Liars
What would your superpower be?

To eat whatever I want and never gain weight.
What is your biggest fear?

That I'll lose all of my creative energy and never write another book again.
Are you a night owl or early riser?

Night owl
The beach or the mountains?

The beach
What is your most prized possession?

My family
Thank you to Kristin Smith for sparing some time to answer my questions!
**Disclaimer: I received a complimentary copy of this book.**
Well, dang! This book left my head spinning and heart on the floor.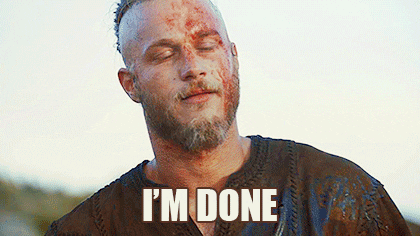 Sienna isn't thrilled with the life she's found herself in. Surrounded by fellow students who were designed to be impeccable specimens, her flaws are more noticeable than ever. But when her world is turned upside down in a single evening, she wishes she could go back to being an outcast instead of the criminal she has been forced to become.
Unfortunately, Sienna's problems only get bigger when she is mysteriously hired for a job that puts her in the path of some very dangerous people. Sienna will do just about anything
to discover the truth about her father and keep her family safe. Armed with a photograph and a motorcycle, she sets out to uncover a conspiracy and save lives, while hopefully keeping her sanity (and heart) intact.
This futuristic world with genetically modified humans and super technology isn't exactly groundbreaking territory for a dystopian-ish novel. Yet, this book continued to surprise me throughout the story and definitely delivered a few well-placed kicks to my gut. I kept turning the digital pages with no clue as to what would happen next or what to expect.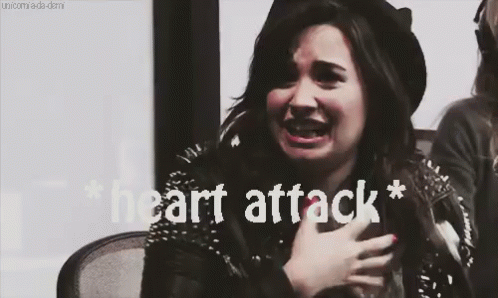 The backstory provided gave me a clear picture of the book's current setting without overwhelming me with information. The clues as to how the world became the way it is were scattered throughout the book and I foresee more being explained in future installments.
Sienna was a girl with layers of scars and resentment due to being a flawed person in a sea of perfection. Even in the face of dangerous situations with devastating consequences, I could see her struggle to maintain her sense of morality. She cared about people, not just her family, and that helped me to relate to and invest in her character.
The plot was complicated, I can't lie about that. I still have questions that I'm hoping will be answered in the next book. One of the big twists, I did actually foresee. I won't give anything away but I began to piece together the puzzle from the very beginning. This is one of those books where you really need to pay attention and are rewarded if you do.
As for the romance, this book does follow the traditional YA formula of a love triangle. This is something I wasn't surprised by. One thing I didn't expect was how I grew to really like both of the men in Sienna's life. Usually, I have a favorite. This time, I don't. The next book will probably change that for me, but as of right now, I am happy with either outcome. The ending did throw me for a loop, though. Definitely didn't see that coming.

In closing...
A solid start to the series and a fantastic addition to the YA science fiction genre. I just hope there isn't a long wait for the next installment. I need answers! 4.5 suns!