Title
: The Bone Witch
Author:
Rin Chupeco
Genre/Age
: Fantasy/YA
Series
: The Bone Witch Series (Book One)
Publisher
: Sourcebooks Fire
Format
: ebook via NetGalley
Rating
: ✺✺✺.5
Links
:
Goodreads
Synopsis
:
When Tea accidentally resurrects her brother from the dead, she learns she is different from the other witches in her family. Her gift for necromancy means that she's a bone witch, a title that makes her feared and ostracized by her community. But Tea finds solace and guidance with an older, wiser bone witch, who takes Tea and her brother to another land for training.
In her new home, Tea puts all her energy into becoming an asha — one who can wield elemental magic. But dark forces are approaching quickly, and in the face of danger, Tea will have to overcome her obstacles…and make a powerful choice.
Memoirs of a Geisha meets The Name of the Wind in this brilliant new fantasy series by Rin Chupeco!
**Disclaimer: I received a complimentary copy of this book.**
Tea never expected to attend the funeral of her older brother. She definitely didn't think that her magic would manifest at that very moment and cause her brother to literally rise from the grave. But now that her power has been identified, she must leave home and learn the ways of a Dark asha, a.k.a. a bone witch. Her journey isn't an easy one and secrets are discovered along the way that will change her future, forever.
Okay. I've had a few hours for my thoughts to settle about this book and here they are... *deep breath*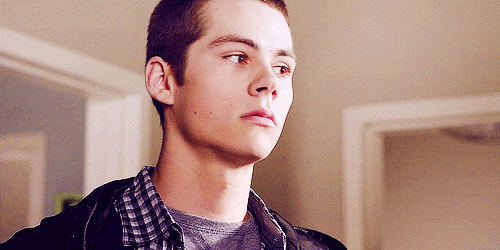 The beginning of the book was a little rough for me. I had a hard time getting into the story because there was a lot to take in at once. This book has a complex fantasy system with new magic and classifications, unique and strange creatures, and a significant amount of royal families/rulers to try to keep up with. There are a lot of names and new words to remember, too.
To make it more confusing, the story is told at two different points of time and by two different people. One POV is from Tea, the main character who we watch leave home, begin her studies, and try to adapt to her new life. The pacing is slower and there is a lot of focus on her daily activities, things that can get repetitive and daunting after a while.
The other POV is of a mystery person who seems to be sort-of interviewing Tea, a few years in the future. It's hard to tell exactly when the future scenes take place, but the "interview" does somewhat align with Tea's POV, in real time.
Confused, yet? I was, too.
Eventually, the story does pick up and things begin to sort-of make sense. We get a pretty good idea of who Tea is and what she stands for. Her relationship with her brother is heartwarming and really the only positive/happy side of the story. Everything else causes strife for Tea. This entire book could do with a good dose of humor because it's really just dark, most of the time.
I've seen others mention the love triangle, but I must say that the romance was really a secondary plot of this story. It appears that the romance will play a bigger part in future installments, but it's more or less an afterthought in this one. It is there, under the surface, but is not the main aspect of the story.
I am conflicted on how I feel about this book. On one hand, I did like what I could understand. And the ending left me hopeful for the next book and making my own predictions about how we would get from where Tea is now to her "future" self. Something big happens and I'm curious as to what it is.
In closing...
I will definitely be continuing the series, but I do hope that the second book has a lighter feel to it. I don't think this will be the case, though. On the other hand, the imagery of the world-building is really beautiful and if this were to ever become a movie, I think it would be a visually magnificent one.