Title
: One Bad Day
Author:
Edit Hart
Genre/Age
: Contemporary Romance/Adult
Series
: One Day Series (Book One)
Publisher
: Tulip Publishing LLC
Format
: ebook via The Romance Reviews
Rating
: ✺✺✺
Links
:
Goodreads
Synopsis
:
When Tessa agreed to do a favor for her boss, she never thought she'd end up being a mistaken target for a hired killer or falling for the sexy cop who is determined to keep her safe.
**Disclaimer: I received a complimentary copy of this book.**
Who knew that dressing like a light bulb would almost get you killed...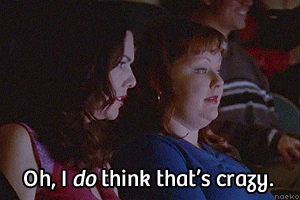 Tessa has somehow been convinced to take another's job as the convention mascot: a scantily-dressed light bulb. But little does she know, that by wearing her co-worker's uniform, she is also taking possession of something dangerous. Something that will lead to her attempted murder.
When Gray sees a woman being assaulted, he has no choice but to intervene, even though he was off-duty. However, keeping Tessa safe is a tough job when she doesn't trust him or even know why she's being followed.
This novelette was a fast read, yet I wanted more from the story. I felt that parts of the plot were rushed or skipped over. This is one of those times when I think it would have been better as a full novel or at least been novella-length. It would have given more time for character development and plot enhancement.
Tessa and Gray were likable characters and had a good amount of chemistry. From the cover, I was expecting the love scenes to be more detailed or explicit. This is a bit tamer than I assumed it would be. I still enjoyed the romance and did root for the couple's happy ending. I just needed more to help me to connect with the story.

In closing...
I will definitely keep a look out for more of Edie Hart's work. Three suns!