Title
: Twice As Hard
Author:
Amber Bardan
Genre/Age
: Romance/Erotica
Series
: None
Publisher
: Carina Press
Format
: ebook via NetGalley
Rating
: ✺✺✺
Links
:
Goodreads
Synopsis
:
They caught me. Naked, shivering and dripping after a spontaneous swim in the forest. Two rugged men whose hard gazes captivated and scared me all at once.
They warned me. Told me I was on private property and I needed to obey the law…or I would be punished.
The idea of them both punishing me, pleasuring me, kept tormenting me. I couldn't want them. I shouldn't. But I did.
I didn't mean to trespass again. I thought I could retreat without notice. But they're coming for me.
To show me the pleasure in pain. To show me just how right forbidden can feel. And to love me twice as hard as I ever fantasized.
**Disclaimer: I received a complimentary copy of this book.**
My thoughts are conflicted.
Gabby followed written directions that led her onto private property, with two owners who both scare and arouse her with their warnings to stay away unless she wants to be properly punished. Her instinct is to run away but there is something in the back of her mind that tells her to run toward them, instead.
After her dog mysteriously leads her back to the forbidden place she's been daydreaming about, Gabby is immediately seized by the two scruffy men. The pair are opposites in most every way, yet both stir a similar feeling of lust inside Gabby. Their methods of pleasing her, however, do not involve her consent. As she fights to escape, she realizes there is no way out of her current predicament and she's not entirely sure she wants to go.
To be honest, I haven't read a lot of menage themed books as of yet, but my problematic thoughts on this book surprisingly didn't stem from the whole "how do three people make a relationship work?" angle. I actually really liked the second half of this book, when our threesome becomes a real and working partnership. I could see the love on all sides and this might be one of the few times I could actually see a long-term situation being feasible.
However, I struggled to accept the first half of this story and almost stopped reading because involuntary forced play is too much like rape for me to enjoy. Though we can hear Gabby's thoughts about her actual enjoyment, she only voices against the acts, never for them. It's hard to encourage this behavior when she is fighting back so much and barely acknowledges her secret desire for it to continue.
Even though there is a big twist and the story takes a sharp turn in a different direction, I still couldn't seem to forget about the first half of the book and the few instances where I eternally cringed. It left a bad taste in my mouth that even loving and caring interactions couldn't overshadow.
Thus, my confliction.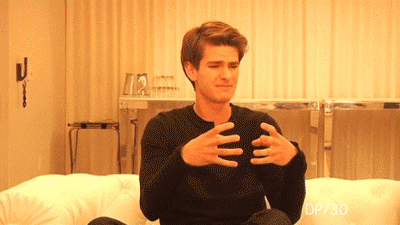 The forced parts were so raw and believable that I had a hard time adjusting to the rest of the story. I guess that's both good and bad. It was definitely written in a way that made it real. And when it no longer was, I couldn't erase my initial reaction.

In closing...
Kudos to the author for tripping me up on this one. It was definitely a new reading experience. I have read (and loved) another of Amber Bardan's books, so this won't be the last for me. However, I will adjust my expectations in the future and be ready for... well, anything. Three suns!