Title
: White Witch Magic
Author:
Megan Morgan
Genre/Age
: Paranormal Romance/Adult
Series
: Kentucky Haints Series (Book Two)
Publisher
: Self-published
Format
: ebook via Author
Rating
: ✺✺✺
✺
✺
Links
:
Goodreads
Synopsis
:
We need peace in the valley, y'all.
City girl and unpracticed witch Lorena Mills never dreamed she'd be living in a small Appalachian town in the backwoods of Kentucky, but here she is. Mated to a handsome, brash, and sometimes aggravating Lycan named Deacon Kelley, she's slowly becoming a better witch and more of a backwoods kind of gal.
Lorena's job in the town of Blue Ditch is to study the creatures known as Wolvites—once thought to be feral, mindless beasts, now known to have human forms—in an effort to advance science and magic. However, when Lorena is kidnapped by the nefarious witch Neala, who once tried to destroy Deacon's family, she discovers she doesn't know nearly enough about either subject. Neala wants Lorena to cure her Wolvite mate Dafydd of a quick-killing virus that is ravaging their species: except, there is no cure. Lorena has to find one, and fast, or the Wolvites will slaughter Deacon's family.
Forced to work with the Wolvites, Lorena learns about their culture and gains sympathy for them, thanks to a kinder, gentler, diplomatic Wolvite named Kendrick who would like to see an end to the violence. Lorena would love to facilitate peace between the Wolvites and Lycans, but is such a thing even possible?
If she wants to keep Deacon—and his family, and the entire town of Blue Ditch—safe, she's going to have to find a way. Good thing her powers may be stronger than she ever imagined…
**Disclaimer: I received a complimentary copy of this book.**
When you're so close to the edge of your seat that you almost fall off...
This is the second book of this series and I read the entire thing in one sitting while trying not to drop my kindle into the bath tub from the suspense. Whereas the first book, Black Magic Mountain, had a bit of a slower pace and more down-time, this book was a steady nail-biter for about the last three-quarters of the story.
Lorena has chosen to stay in Kentucky for as long as her job will allow. Sure, the Wolvite threat that she had recently faced is lesser after a big fight with the Lycans left the savage creatures wounded with a dwindling population. But Lorena is trying to enjoy her time with Deacon while she senses that something sinister is brewing in the holler.
Not only are the Wolvites regrouping, but one of the enemy witches is desperate for a cure for her sick mate that she kidnaps Lorena and forces her to help find a cure. As you can suspect, this doesn't bode well for the Lycan clan, who would rather eradicate the Wolvites, once and for all, than offer any kind of assistance to the beasts.
Lorena becomes torn between her duty as a scientist and her loyalty to her lover and his family. If she doesn't help the Wolvites, they face another deadly battle. But even if she does somehow find a cure, there is a chance that peace between the supernatural creatures will be too far gone. And Deacon may come to hate her in the process.
Oh, Lawdy!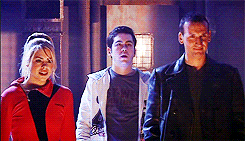 This book nearly gave me a heart attack. More than once. It started where the first book left off, Deacon and Lorena madly in love and trying to figure out how to have a future together. Then it quickly turns into a suspenseful race against time to find and make an impossible cure.
There is still a lot of hot romance in this book, though. Yes, the plot is heavy but there is no lack of spicy love between our couple as their relationship becomes deeper and is tested over and over again. The paranormal elements are aplenty, too, with Wolvites, Lycans, and witches everywhere.
In closing...
I can't say that I liked this book more than the first one but it was a very close call. If there are more books to come in this series I will jump at a chance to read them. But even if this is the last one, I highly recommend! Five suns!