Title
: Last Chance Matinee
Author:
Mariah Stewart
Genre/Age
: Women's Fiction/Adult
Series
: Hudson Sisters Series (Book One)
Publisher
: Gallery Books
Format
: ebook via NetGalley & Galley Books
Rating
: ✺✺✺
✺
✺
Links
:
Goodreads
Synopsis
:
From
New York Times
bestselling author Mariah Stewart comes the first novel in her all-new series, The Hudson Sisters, following a trio of reluctant sisters as they set out to fulfill their father's dying wish. In the process, they find not only themselves, but the father they only thought they knew.
When celebrated and respected agent Fritz Hudson passes away, he leaves a trail of Hollywood glory in his wake—and two separate families who never knew the other existed. Allie and Des Hudson are products of Fritz's first marriage to Honora, a beautiful but troubled starlet whose life ended in a tragic overdose. Meanwhile, Fritz was falling in love on the Delaware Bay with New Age hippie Susa Pratt—they had a daughter together, Cara, and while Fritz loved Susa with everything he had, he never quite managed to tell her or Cara about his West Coast family.
Now Fritz is gone, and the three sisters are brought together under strange circumstances: there's a large inheritance to be had that could save Allie from her ever-deepening debt following a disastrous divorce, allow Des to open a rescue shelter for abused and wounded animals, and give Cara a fresh start after her husband left her for her best friend—but only if the sisters upend their lives and work together to restore an old, decrepit theater that was Fritz's obsession growing up in his small hometown in Pennsylvania's Pocono Mountains. Guided by Fritz's closest friend and longtime attorney, Pete Wheeler, the sisters come together—whether they like it or not—to turn their father's dream into a reality, and might just come away with far more than they bargained for.
---
Praise for The Last Chance Matinee:
"The combination of a quirky small-town setting, a family mystery, a gentle romance, and three estranged sisters is catnip for women's-fiction fans, and the backdrop of the faded movie palace adds a fascinating element to the story. Stewart's lively, warmhearted series starter [The Last Chance Matinee] will have readers eagerly awaiting the second installment."
—Booklist
"A good read, with a nice blend of mystery, family drama, and romance. Readers will look forward to the next installment."
Mariah Stewart is an award-winning New York Times and USA Today bestselling author of numerous novels as well as several novellas and short stories. She lives with her husband and two rambunctious rescue dogs amid the rolling hills of Chester County, Pennsylvania, where she savors county life and tends her gardens while she works on her next novel. Visit her at mariahstewart.com and follow her on Facebook.com/AuthorMariahStewart and on Instagram @mariah_stewart_books.
Note:
Mariah Stewart's separate series, the bestselling Chesapeake Diaries, has been a favorite with readers since 2010. The eleventh installment, The Chesapeake Bride, will publish

August 29, 2017

.
Store events with Mariah:
Tuesday, March 21st, 7:00 pm
Sunday, March 26th, 4:30 pm
"An Afternoon With The Author - Mariah Stewart"
Hockessin, De 19707
Wednesday, April 5th, 6:30 pm
Tuesday, April 11th, 7:00 pm
**Disclaimer: I received a complimentary copy of this book.**
Fantastic start to the series!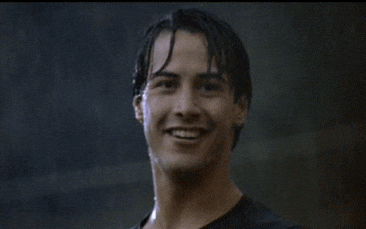 I am a big Mariah Stewart fan. Her Chesapeake Diaries series made her my third favorite author, behind only Nora Roberts and J.K. Rowling. Yes, I love her that much. So when I found out that she was starting a brand new series, I don't think I even read the synopsis entirely before I jumped to request it.
After Cara's father suddenly passes away, she's hit with another blow: she has two half-sisters and must complete a renovation in order to receive her inheritance. Wait. What? Yep, you read that right. The three sisters have to come together and restore an old theater to working condition or none of them receive a penny of their father's money.
The women barely have time for the news to settle in before they're making their way to Hidden Falls, a small town where they have strong family roots they knew nothing about. Soon, the sisters have a project manager hired, bank account opened, and the project to bring life back to the theater begins.
But it's not all smooth sailing. Each woman brings baggage along that isn't in a suitcase. Cara is recently divorced and left unsure about her dating future, even when the handsome Joe enters the picture. Allie misses her daughter and can't seem to kick her alcohol addiction, drawing attention from the police chief. And Des has hit a plateau in her love life where her only companions are the foster animals she cares for.
This is women's fiction with romantic elements. It's not my usual reading genre but I loved every page of this book. The primary focus is on the sisters and their troublesome relationships with each other. The romance is secondary, but it's still plentiful and has substance. I am definitely rooting for Cara and her hunky handyman.
The characters were layered and real. Some had more flaws than others but their struggles were believable. I might have wanted to pinch Allie a few times, however, I'm looking forward to her chapter in this series the most. Even the supporting characters had grit and added humor and intrigue to the storyline.
There is a lot of mystery here, as well. Fritz Hudson left an enormous amount of questions unanswered and the sisters are each discovering that they never really knew their father or only met one side of him. I'm curious as to what will be revealed as the series progresses.
I was easily swept into the mystery and family dysfunction of the Hudson sisters. Great start to the series and I'm anxious to see where the story goes next!