Title
: Seducing Megan
Author:
Cheryl Phipps
Genre/Age
: Contemporary Romance/Adult
Series
: Prossers Bay Series (Book One)
Publisher
: Self-published
Format
: ebook via The Romance Reviews
Rating
: ✺✺✺
Links
:
Goodreads
Synopsis
:
Left pregnant and alone
After a life of drama and heartache, Megan has fought hard for independence and peace. With her gorgeous five-year-old twin daughters to support alone, she has no time for games – especially playing those of millionaire Jordan Lambert.
Unlucky in love
Jordan's a man who's used to getting his own way, either by money or sex appeal. So when the fiercely independent Megan Adams remains immune to his job offer, financial assistance and charm, he's intrigued. Soon Jordan's plan to seduce Megan shows him what's really important in life – Megan's love and becoming a family. But can he convince Megan to put the past aside and take the risk on a future with him?
**Disclaimer: I received a complimentary copy of this book.**
A man tries to woo a woman with a bruised heart.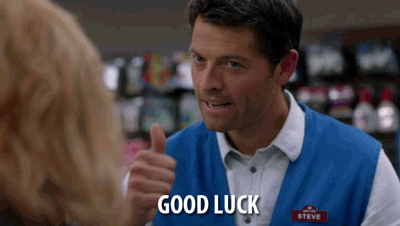 Megan is fiercely independent and has to be since her ex left her alone while pregnant with their twin girls. Years later, she's still alone and working hard to make ends meet and provide for her daughters. So when a man comes around with an offer she can't refuse, Megan finds herself finally giving in.
Jordan has had his eye on Megan for a while. Not only does he think she would make a great manager and addition to his resort, but he also wants to see if this attraction he has to her can lead anywhere, despite her constant refusal of his advances.
Soon, Megan realizes that she has her work cut out for her. Both in regards to her new job and the boss who is insistently attempting to take their relationship to the next level. But even though her body agrees with Jordan's plan, her mind keeps stalling. She's had a bad experience with wealthy guys in the past and doesn't want that life for her and her girls. It will take a lot of convincing for the pair to have a shot at forever.
This was a shorter read and we're thrust right into the struggle between our couple, but the scene was set up nicely. We get an idea of why Megan is so mistrusting of rich men and she is definitely persistent. Jordan puts himself out there and admires Megan's backbone, yet she rejects him time and time again, simply because she's afraid he'll be like her ex.
In fact, her stubbornness did get on my nerves at times and is the primary reason I am giving this three-suns, instead of four. She fought him up until the near end and then decided that she wanted to pursue the relationship. I found her turn around to be too sudden and not entirely believable. I also thought the very end was too neatly wrapped up.

In closing...
The next book of the series follows Megan's friend, Stephanie. I may pick this one up in the future. For this one, three suns!