Title
: Only A Mistress Will Do
Author:
Jenna Jaxon
Genre/Age
: Historical Romance/Adult
Series
: House of Pleasure Series (Book Three)
Publisher
: Lyrical Press
Format
: ebook via NetGalley
Rating
: ✺✺✺
✺
Links
:
Goodreads
Synopsis
:
The man of her dreams . . . belongs to another woman.

Destitute and without friends, Violet Carlton is forced to seek employment at the House of Pleasure in London. She steels herself for her first customer and is shocked when the man rescues her instead of ravishing her. A grateful Violet cannot help but admire the handsome Viscount Trevor. But she must curb her desire for the dashing nobleman she can never have because he is already betrothed to another . . .

Tristan had gone to the House of Pleasure for a last bit of fun before he became a faithful married man. But when he recognizes the woman in his bed, he becomes determined to save her instead. Now, his heart wars with his head as he falls for the vulnerable courtesan. Unable to break his betrothal without a scandal, Tris resolves to find Violet proper employment or a husband of her own. Still, his arms ache for Violet, urging him to abandon propriety and sacrifice everything to be with the woman he loves. . .
**Disclaimer: I received a complimentary copy of this book.**
This book was insane but highly entertaining!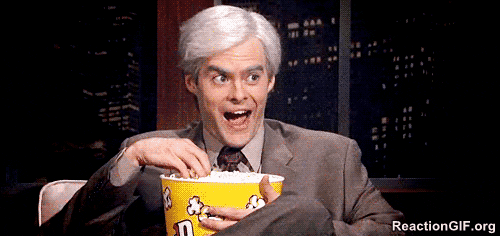 Violet has nowhere else to turn as her life of comfort has all but disappeared after the death of her brother left her finances in shambles. With no home and few belongings left to her name, Violet turns to the House of Pleasure as a last resort. She has nothing left to sell, other than her own body, yet she's determined to survive.
Tristan has decided to make a stop at the pleasure house before he officially becomes betrothed. But imagine his surprise to find a genteel woman in the establishment. Instead of ruining her like his body practically demands, he decides to whisk her away and help her out of her destitute situation.
Unfortunately, finding a place in society for Violet proves harder by the day, especially when Tris' attachment to the woman continues to grow. He soon finds that he can't imagine marrying her off to another man. Yet, even breaking his own betrothal would mean scandal for the both of them that they may never recover from. Toss in a harp, a sassy lady's maid, and a governess position, and you have a recipe for disaster. A naughty and delicious catastrophe.
This book was crazy. I laughed, I gasped several times, even wanted to cry once. It was one of those books where the plot really ran the story and it seemed the characters were just along for the ride. Sure, there was some really hot romance here and more love scenes than I usually see in a historical romance.
But also, this book was heavy-handed on the twists and turns, most of which I couldn't have anticipated. I actually grew to enjoy the surprises. For that reason, I overlooked some of the more irritating elements like Tristan's skewed sense of duty and everyone's great fear of scandal. Life is boring without a little bit of scandal, right?
I do hope that Tristan's intended betrothed finds happiness and someone to help her escape from her abusive family. She was a character I came to like over the course of the book. I did have questions in regards to a certain earl who up and disappeared from the story, as well. Perhaps, there will be more to come in this series.

In closing...
More of an adventure than I'm used to seeing in a historical romance. Four suns!