Title
: Rising for Autumn
Author:
Katherine McIntyre
Genre/Age
: Paranormal Romance/Adult
Series
: Philadelphia Coven Chronicles (Book Three)
Publisher
: Loose Id
Format
: ebook via Author
Rating
: ✺✺✺
✺
✺
Links
:
Goodreads
Synopsis
:
Crisis and danger have become second nature for Alanna Carrington—after all, as the boss of the Philadelphia Coven, she's responsible for upholding the laws amongst the supernatural. Which means when the Order of the Serpent rears its ugly head, this time with the most powerful necromancer this city's ever seen, she's the one person who can keep Philly safe. Ex-Order djinn and now ally, Samuel Karim happens to be the best suited guy to help. Except he's also the first man who's stoked her interest in far too long, and ever since she commandeered the lamp he's tethered to for safekeeping, he also hates her guts.
As the Order gathers the necromancers of her city and sparks a dangerous alliance, she finds herself working with Samuel Karim more and more. Hatred burns to passion, and when he exhibits a strength and compassion that breaks through her ironclad defenses, she finds herself falling deeper despite the complications between them. Yet with her city under siege and their lives on the line, the sharp desire between them erupts into the temptation to break their own rules, before the Order of the Serpent robs them of the chance permanently.
**Disclaimer: I received a complimentary copy of this book.**
Another great paranormal romance!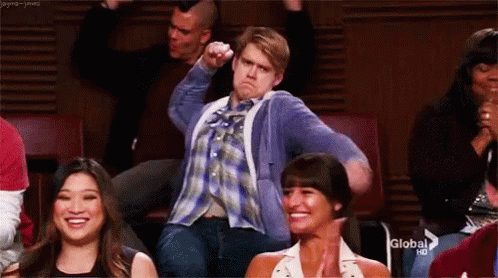 Sam has been tethered to his lamp for his entire life. Each time his lamp falls into the hands of a new owner, he is forced to do their bidding. He has had to do terrible things under the direction of his previous master and he's finally out from under the thumb of the Order. But he still isn't free since his lamp is now in the possession of his new and uptight boss.
Alanna is that boss. As the leader of the Philadelphia Coven, Alanna is responsible for keeping the city safe and overseeing numerous supernatural creatures in the process. Sam is one of her charges and useful to her cause since he used to work for the enemy organization. Keeping him under her employ is a necessity, even if she has to hold on to his lamp to do it.
While Alanna is the last person Sam would choose to work with, the pair find themselves on mission after mission to rid the city of dangerous creatures and necromancers who want to unleash an army of undead on unsuspecting citizens. And along the way, Sam finds cracks in Alanna's pristine exterior, proving that underneath her mask there is a lonely heart to match his own.
I think this is my favorite of the three books in this series. We met Sam in the previous book and got to know him pretty well. He has scars from his past and has given up on ever finding a happily ever after. I found him to be thoughtful, intelligent, and even hilarious, at times. The men in the first two books of this series were more of the dominant type, which is fine, but Sam is a gentler guy. Don't be fooled, though. He knew when to take control and met Alanna's stubborn and independent personality step-for-step.
We've seen glimpses of Alanna but her character really came to life in this book.
I was surprised by how much I liked her. Sometimes I find workaholic characters to be written in a way that makes them bland. But Alanna had humor and passion in spades; she just couldn't show her softer side because her job called for a steady and firm hand. Sam brought out a side of her that she'd thought was long buried.
The romance was adorable and slow brewing. Our couple spend quite a bit of time together, building a partnership long before the fireworks start going off. Yet, this only sets them up for a stronger bond. When the magic in the bedroom does happen, even though it's rarely in an actual bedroom, the chemistry between our couple is explosive.
This book had plenty of action scenes, too. Since it's the third of the series, we've already been introduced to the bad guys and have seen the destruction that they're capable of. We get several more battles, a few twists, and another big showdown in this book, too. I'm curious as to the mention of a powerful fae being behind the Order and I wonder if we'll get to discover who that is in the next book.
In closing...
I'm not sure who will be the leading lady and lad in the next book as there weren't many clues this time around, but I'm curious to find out. Five suns!