Title
: Playing Dirty
Author:
Kait Gamble
Genre/Age
: Contemporary Romance/Erotica
Series
: None
Publisher
: Totally Bound Publishing
Format
: ebook via The Romance Reviews
Rating
: ✺✺✺
Links
:
Goodreads
Synopsis
:
Sometimes the only way to get what you want is to play a little dirty…
Olivia just wanted to give her best friend the best wedding experience and was fully prepared that her own devastatingly handsome polo-playing ex, Rafael, would be there too. What she didn't expect was that all their friends would use the occasion to try to push her and Rafael back together.
Rafael just wanted to get through the event with a little dignity, but since his teammates got it into their heads that he and Olivia are meant to be, things have become a little complicated.
Their friends aren't going to let anything get in the way of bringing Olivia and Rafe together—not even the couple in question.
**Disclaimer: I received a complimentary copy of this book.**
My thoughts are like a swirling bowl of confusion. Just like the ending of this story.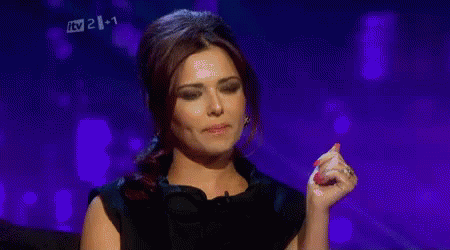 Olivia is about to attend her best friend's wedding and she's nervous. Her ex is none other than the best man and there will be no way for her to avoid him. And even if she did want to keep him at arm's length, her friends seem determined to push her closer to him. It's up to Olivia to decide how to handle the situation. But how can you speak your mind when the leading conspirators are the wedding couple, themselves?
Rafe is in the same position. His teammates won't take no for an answer and continue to nudge him closer to Olivia. And Rafe doesn't entirely mind. Being around Olivia makes it clear that their chemistry still sizzles and the attraction is just as strong now as it was before. He wouldn't mind getting reacquainted in every possible way.
The couple can't seem to escape each other. If they aren't standing across the aisle during the ceremony, they're snuggled up for photographs and shoved together with the dinner table arrangement. The pair are without a doubt stuck with each other and they can take advantage of the situation or suffer in silence.
This is a short story and a quick read. I think the author did a nice job of giving us just enough backstory to help me to connect with the couple as we dive into each of their heads. And there was a lot of internal dialogue here. I don't quite understand why the couple broke up but it's clear to see that each one admire each other. It was easy to root for the couple to come back together.
The love scene was nice and had a bit of spice to it. But then the twist happens and I found myself staring at my Kindle. I won't give away exactly what happens but it did leave me sitting here and questioning what I'd read for the past thirty minutes. On one hand, I liked the couple and thought they belonged together. On the other hand, I feel as if the entire first 95% of the story was one big fib. Hence, the bowl of confusion.
I'm not sure I understand the point of the story, yet it was still a pretty good story.

In closing...
A good and quick read with a surprising and odd twist. Three suns!