Title
: The Boy Next Door
Author:
Ella James
Genre/Age
: Contemporary Romance/Adult
Series
: Off-Limits Romance Series (Book Two)
Publisher
: HEA Press
Format
: ebook via Give Me Books
Rating
: ✺✺✺
Links
:
Goodreads
Synopsis
:
The boy next door. That's what he was. Dash Frasier—my hero from the day we met, when I was six and he was nine. His sister was my best friend, the three of us one happy crew. Then one sweaty summer night changed everything.
No one understood me like Dash. No one made me feel so loved. That's why, when he skipped town, it wrecked me.
Now I'm older. Wiser. I've just snagged my dream job, writing at a film studio. The lead animator on my project? You guessed it.
He's not the boy next door. Not anymore.
I'm guarding my heart this time.
But Dash has secrets that could break us both.
---
Ella James is the USA Today bestselling author of sixteen teen and adult love stories. She's an angst-a-holic who loves exploring difficult situations and the emotions of the people caught up in them. Also, smut. But always, always romance.
Ella's obsessions include vanilla cream soda, hiking, other weird, crunchy things like rock collecting, and the antics of her three little monsters.
To find out more about her projects, follow her on Facebook at
www.facebook.com/ellajamesbooks
, tweet her at author_ellaj or follow her on Instagram (authorellajames).
Interested in the foreign rights for one of Ella's books? Contact her agent, Rebecca Friedman, at
rebecca@rfliterary.com
.
AUTHOR LINKS
Buy Links
US: http://amzn.to/2pw6FDN
**Disclaimer: I received a complimentary copy of this book.**
When the person you know the best is keeping the darkest secret...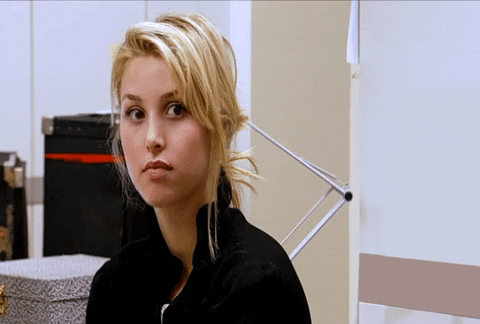 Amelia knows what she wants. Or at least, who she wants. It's Dash, her next door neighbor and her friend's brother. He's a few years older but she's not a kid anymore. Not entirely. But for reasons she doesn't understand, something other than their age difference, Dash is keeping his distance. Even after he gives in to temptation, he disappears and leaves Amelia's heart in ruins.
Fast forward to present day when Amelia walks into the first day of her new internship and finds none other than Dash sitting at the table. Not only will they be working side-by-side but they'll be living in the same building, too. And though Ammy wants to believe that she can stay away from the man she's always dreamed of, it's easier said than done.
Dash is also fighting his attraction to the one woman who has ever gotten under his skin. He's wanted her since before it was appropriate to want her. When she was just a girl with no idea of the things he was capable of. And he's had to live with the guilt of abandoning her, among other things. Now that she's back in his life, he knows there's no easy way out of this. If he wants her, he'll have to confess the deepest, darkest and most shameful secret he's been harboring for years.
This book has left me in a state of shock and even a little bit of panic. I'm just not sure how to feel about it. The story started off well with some deeply emotional stuff on Amelia's side. We can see her bond with Dash as it grows and comes to a head just before he leaves for college. Then our couple are reunited under strange circumstances that I still don't quite understand and Amelia is left even more confused than before. But so was I.
When the pair meet again in the present day, I am proud of Amelia's resolve to stay away until Dash is willing to confess the truth about his absence. But when the passion between them ignites and neither is able to keep their distance, I was willing to forgive their lack of communication. But something in Dash's POV kept nagging at me. He feels terrible guilt over something and it was hard for me to predict what he could have possibly done to feel this badly.
Well, it's an ugly secret, alright. One that left me a little sick at my stomach, both from the shock of the truth and also because Amelia accepts it so easily. I don't understand how she could have. It's eaten Dash up for years yet Amelia acts as if it's not a big deal. Umm, it's a really big deal. Had the "secret" only happened once, I might feel differently. But how can Dash pretend that he's been in love with Amelia for so many years and then be willing to betray her like that?
This book is definitely one to read if you need a deeper and more emotional story with some devastating twists along the way. It isn't very light-hearted or fun. It's a dark and winding tale that touches on drug use, abandonment, and even rape (sort of). The sex is spicy but also very hot-and-cold, as well. The writing is done in such a way that I found the story to be believable. And that might have been part of the problem. It felt real enough to be true but so troublesome that I didn't want it to be.

In closing...
Even though this story didn't meet all of my expectations, the writing was so well done that I will definitely read more by this author. Three suns!