Title
: Shifting Darkness
Author:
Kate Wendley
Genre/Age
: Paranormal Romance/Adult
Series
: Forest of Darkness Series (Book Four)
Publisher
: Moonlight Magic Publishing
Format
: ebook via The Romance Reviews
Rating
: ✺✺✺
✺
Links
:
Goodreads
Synopsis
:
After a lifetime of lies, he didn't know who he was anymore, so how could he ever be what she needed?
Vince grew up believing he was only part werejaguar… a hybrid. He had supernatural abilities but no cat inside him. Found out by the community he'd been trying to hide from, his eyes are suddenly opened to everything he'd ever believed about himself, all of it a lie. It's now a race against time as he fights to heal his broken body before sexy Penny, a werecoyote, finds out he's not the man she thinks he is.
Penny was good with computers, not men. But when hot as the sun Vince came along, she did something she's never done before… she tried her hardest to be nice. And it almost worked, until she realized he was keeping things from her.
**Disclaimer: I received a complimentary copy of this book.**
Secrets, secrets, everywhere...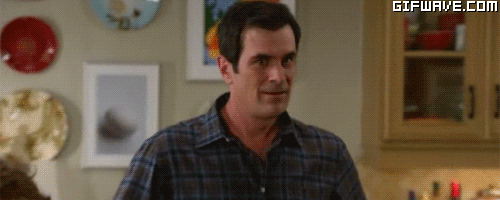 Vince is a hybrid werejaguar. Or so he thinks. His inability to shift into his animal form has plagued him since he was old enough to understand what a shifter is. Living in hiding with his mother, among the humans, Vince is better able to hide his shakes and over-clumsy nature as humans know nothing of the supernatural world around them.
Everything changes for Vince when he receives an invitation to a secret club that only magical creatures like himself are welcome. Overcome by curiosity, he visits the place that houses vampires, werewolves, and other beasts alike. When his eyes land on a hot and quirky werecoyote, things really turn interesting and Vince is suddenly a little more open to the idea of joining the paranormal family.
Penny is just debugging a computer and minding her own business when a mysterious and handsome guy comes into the bar. He's everything she's ever hoped to find in a man. But even better, he actually seems like a nice guy, a rarity in her circle of friends. The fact that they have some things in common and he looks at her like he wants to scoop her up and take her home gives Penny all sorts of wicked thoughts.
But no matter how much Vince likes Penny and wants to fit into this new group of creatures, there are secrets about himself that even he doesn't know about yet. And his struggle to shift into his jaguar form becomes a quest that consumes him, leading him to close himself off from the one woman who wants to know him the most.
I really enjoyed this book and it's the first of this series that I've read. It probably wasn't ideal for me to start with the fourth book, however. We don't only follow Vince and Penny throughout the story; there is also Anthony, the Master Vampire. And the vamp's story is a continuation from previous books so there was a little bit of confusion for me while I tried to figure out who was who and how they fit in the story. And there are a lot of players here.
That being said, I think the author does a pretty nice job of introducing each character, especially the most important ones. The first chapter did make me pause, though. It was like being dumped into the middle of a scene where Anthony had already met Vince and we missed the first conversation that started this whole thing. It might have been in a previous book or maybe the author just wanted to start off with some action in the scene. I'm not sure. After that, though, I really didn't have any trouble keeping up.
The book is written in third person but jumps back and forth between the few core characters that are sort-of narrators. I actually think this was a nice writing method and allowed the story to move more quickly. Don't get me wrong. This is a long book. But I managed to still finish it in two sittings and never really felt the weight of the word count because the story was constantly and steadily moving along.
The characters are colorful and lively with quirks and entertaining dialogue. Penny was adorable and Vince was a layered character who I liked, for the most part. I did get a little peeved with Vince after a while. His unwillingness to share things with Penny throughout the story did not leave me with much hope for their future. If he isn't honest with her now, I don't know if she can trust him to be later on. I'd rather see my couples come together and work through problems as a team so I can see a HEA is believable. But that's just my preference.
I do have to say that the naughty scenes really surprised me, in a good way. There aren't a lot of them, per se, but I thoroughly enjoyed the ones that we got. Those intimate moments were when I think Vince and Penny's budding relationship really shined the most for me.

In closing...
This book has definitely left me interested in reading the first books of the series. Four suns!