Title
: A Bond of Blood and Fire
Author:
Karen Tomlinson
Genre/Age
: Fantasy Romance/YA
Series
: The Goddess and the Guardians (Book Two)
Publisher
: Self-published
Format
: ebook via Author
Rating
: ✺✺✺
✺
Links
:
Goodreads
Synopsis
:
A love bathed in fire. A destiny sealed with blood.
In a world ravaged by war, half blood fae Diamond Gillon must fight to survive.
Becoming a magical weapon for the fae queen is the only way to save her friends from execution, and the people of Valentia from the Wraith Lord and his army of the dead.
Commander Hugo Casimir has been ordered to train her, but Diamond struggles to trust him, and master the force of her own powerful magic. To complicate matters, the two share a rare, magical connection, a bond that will shape their fates and their hearts.
Love and loyalty will be tested as Diamond battles giants, shifters and an army of monsters in her quest to save Valentia. But will she defeat the Wraith Lord to avenge those she has lost, and triumph to save those she loves? Or will the Eight Kingdoms descend into chaos?
**Disclaimer: I received a complimentary copy of this book.**
A battle is coming, but Diamond has to survive training with Hugo first.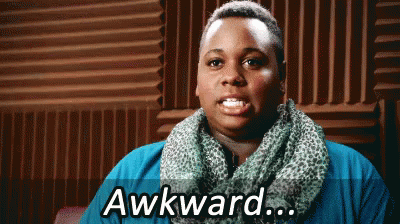 Diamond may have been spared by the evil queen but luck might not be on her side. She's forced to train under Hugo, her almost-beloved, and he isn't going to go easy on her. She has to learn to harness her power or else the wrath of the queen will be the least of her worries as an enemy army is on its way.
Hugo hasn't done a good job of protecting Diamond even though he's convinced that she is his mate. And now he has to break her in order to build her up to be the weapon his queen demands. But Hugo has a plan and it will take earning Diamond's forgiveness and trust, plus a whole lot of luck, if they're going to survive this war. Secrets are exposed, willpower is tested, and danger lurks around every corner. No one is safe and few are to be trusted.
This is the second book of the series and it picks up right where the first one ended. If you haven't read the first book, I highly recommend that you do before picking this one up. This isn't a series to drop into the middle of because the plot is thick and the characters histories are important to really understand why things happen the way they do.
I'll start with the characters because there are several of them but really only three that matter above the rest: Diamond, Hugo, and the Queen. Diamond is much more fierce in this book than I had anticipated. She's gotten stronger and is beginning to trust herself more. Hugo is just as complicated in this book as the last, though he does do a better job of communicating now. Barely. And the queen is just as wickedly crazy this time around, providing a few nice cringe-worthy moments. She was one of my
top villains of 2016
and she's in the running for the award this year, too.
The plot was steady even though the first half of the book was mostly just training and the second half was mostly just fighting. This really could have been shortened by about a hundred pages or so. However, I was never bored, which usually happens at least once with books of this length. Even when the pacing is slower, there is a moderate level of tension present. You never know when the you-know-what will hit the fan. You know it's coming, but you don't know when.
As for the romance, the hot and cold relationship between our couple is still a main concern. The queen forcing Hugo to do bad things and causing Diamond to turn away from him. It's all there, again. I do hope that the relationship dynamic between our couple changes in the next book. It really isn't healthy for either Hugo or Diamond with this constant mistrust and jealousy.
It's not quite as strong in this installment as the first but it's still there. As is the repetition.
I think Hugo 'growled' in every single scene he was present in. That's something the beta readers should have caught onto.
But I definitely have to give the author props for a suspenseful action sequence, gut-wrenching twist, and strong ending. The action was intense, not necessarily gory but nicely descriptive so that you could really understand the severity of the situation. I didn't see the twist coming though I suspected there would be a catch. And the ending certainly left wanting the next book in my hands right away.

In closing...
A solid sequel to the series with a growing heroine, repenting hero, and evil villainess. Four suns!