Author:
Nancy Stopper
Genre/Age
: Romance/Adult
Series
: Oak Grove Series (Book Two)
Publisher
: Anderby Lane Publishing
Format
: ebook via Author
Rating
: ✺✺✺
✺
Links
:
Goodreads
Synopsis
:
When the only girl Joey Bennett ever loved stole his heart and sped off to the city lights, he swore he'd never again surrender his heart or be measured by someone's big city ideals. Love is for chumps. Trust is only given to family and locals who care about him for who he is, and what he isn't. But when a beautiful stranger dances into his bar, he takes up the challenge to prove that his hometown is different.
Brittany Carlson hates small towns after growing up where the old boy's network turned a blind eye to her father's abuse, destroying her mother's life… and her own. She left that hell in the rear-view mirror the minute she turned eighteen. New York City is her new hometown where her neighbors are friends and everyone looks out for each other. They keep her safe. But a weekend visit to Oak Grove and one dance with a sexy local threatens to change… everything.
Joey is not like any guy she's ever met. And she likes that. Long nights stoke Joey and Brittany's desire to stay together, but reality is different when exposed to the harsh light of day. If Brittany goes back to New York, she'll be heartbroken. But she promised herself long ago that she wouldn't ever again live her life looking over her shoulder, wondering what secrets people are hiding and what ugliness lurks in the shadows with no one there to help.
Can she take the small town out of Joey, or can the love of a good man become her new home?
---
Before long, Joey pulled the truck into a dirt-covered patch in front of a metal gate. A path extended beyond the gate and wound into the woods. He shut off the truck and then turned to her. "We'll walk in from here."

"Where's here?"

"You'll see."

Boy, today was going to be a riot if all their conversations consisted solely of two-word sentences.

Before Brittany had a chance to climb out, Joey threw open the door, wandered to the back of the truck, and fiddled with something. She scrambled out, tugging her T-shirt down. "Can I help with anything?"

"Nope, I've got everything covered. I'd planned to come out alone anyway."

"Obviously, so why didn't you just tell Karen no?"

Joey shot her a look that told her maybe she didn't want to hear the answer. He mumbled under his breath again.

"All right, that's it. Go ahead and get it all out."

Joey ran his hand through his hair, spinning away from her for a minute before turning back. "You're right. I didn't want you to come hiking with me. I'd been looking forward to this time alone all week."

"Then why did you agree to let me come?" She threw her hands in the air and stomped her feet like a petulant child. She hadn't meant to yell, but her peaceful feelings were quickly being replaced with unsettling ones, reminders of the past she'd rather stay there.

"I don't know, okay?" A clear look of exasperation crossed his face, and then his eyes locked on hers.

With his eyebrows raised and his jaw tight, he looked as ridiculous as this situation was. Neither of them were happy that Karen had roped them into this.

The corner of Brittany's mouth quirked, and the pressure built in her gut until she couldn't hold it in any longer and burst out laughing. Not a quiet, simple one, but a full-out belly laugh. She doubled over, clutching her stomach as she continued to laugh. Eventually she stood and wiped the tears from her eyes, only to see Joey had joined in her laughter.

"I'm sorry. I shouldn't be taking this out on you," he said.

"It's okay." Tears still flowed down Brittany's face. "Let's relax and have fun for a few hours."

"Sounds good to me."

The creases on his forehead relaxed and his jaw eased. His features softened and she was reminded of the man she'd met last night, not the tense man who had driven her here.
Nancy Stopper is an award-winning debut author. She writes contemporary romance with strong women and sexy heroes that tug at your emotional heartstrings and leave you with a warm feeling that lingers long after the last page. Her favorite escape is small-town romance and even when set in a larger location, her books have that small-town feel.
Her first novel, One Last Risk, won first place in the Short Contemporary Romance category of the Fool for Love Contest and was a Maggie Finalist in the unpublished Single-Title Contemporary Category.




Dreams Come True in Laguna, Nancy's first novella, was published in the Laguna Beach Kindle World in 2016. One Last Risk, her first full-length contemporary romance novel was published in April 2017.




Nancy lives in Virginia with her husband, two of her three kids that are still at home, and one cat who regards her with disdain daily. When she's not behind her laptop, you can find her at a ballfield, cheering on her favorite team (Washington Nationals) or her favorite player (her son, who pitches for his local high school), or at a dance performance with her daughter.




Links:
Website: http://www.nancystopper.com
Facebook: http://www.facebook.com/NancyStopperAuthor
Twitter: http://www.twitter.com/NancyStopper
Pinterest: https://www.pinterest.com/StopperAuthor/
Instagram: https://www.instagram.com/nancystopper/
Goodreads: https://www.goodreads.com/author/show/16070692.Nancy_Stopper

Buy Links:
Amazon: http://smarturl.it/OneLastDance_AMZ
Barnes and Noble: http://smarturl.it/OneLastDance_Nook
Kobo: http://smarturl.it/OneLastDance_Kobo
iBooks: http://smarturl.it/OneLastDance_iB
Google Play: http://smarturl.it/OneLastDance_GP
Goodreads: http://smarturl.it/OneLastDance_GR
**Disclaimer: I received a complimentary copy of this book.**
Sometimes the place you belong is where you least expect it.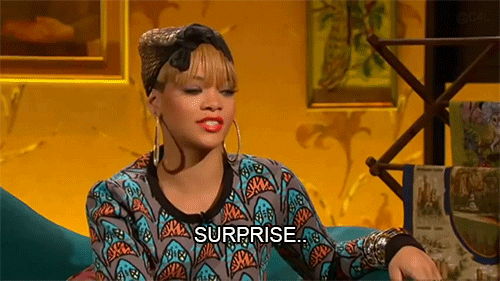 Joey loves life in his small town and his thriving business is proof that you don't have to venture to the big city to make a good living. He has everything he needs right where he is. Well, almost everything. He's growing tired of one night stands and is starting to wonder if being single is better than the empty nights with meaningless women.
Brittany has found her perfect life in the city. Sure, she doesn't really love her job and the small town she's visiting is starting to grow on her. However, she spent her childhood waiting to escape her town and swore she'd never go back to one. But Oak Grove isn't like her hometown and there are things here that she can't find in her new city. Like a certain handsome bar owner...
Flirtations turn into a lust-filled fling as Joey and Brittany decide to have a little fun for the weekend. But neither is ready to let go of the other just yet. A few days turns into a week and soon Brittany is starting to question the reasons she's hiding in the city. Maybe she is meant for greater things and a future with the man who wormed his way into her heart.
This was a sweet story with a lot of passion-filled romance. Joey is a hard-working man who knows exactly what he wants in his life. Brittany is determined to escape her past and do whatever it takes to find meaning in her own life. I wasn't sure at the beginning how these two could possibly make it work since Brittany loved the city and Joey adored his small town.
Somewhere along the way, our couple start to move past the physical attraction and open up about their pasts, dreams, and heartaches. I enjoyed watching Joey come to accept his need for a woman in his life. And it was nice to see Brittany learn to let go of her fears about small town life and learn how to rely on someone else. There was some good character development here.
The pacing was pretty steady and a lot happened in a short amount of time. In fact, most of the story happens within about a week. Yet, it never felt forced or unbelievable. Our couple did a lot of internal second-guessing of their whirlwind romance, which made the story a little on the wordy side but not so much that it annoyed me. The balance was much better in this book.
One thing I thought really shined in the first book was the way the love scenes were written. I'm happy to say that this story has a nice amount of satisfying romance in it, too. The ending was sweet and the epilogue was adorable. This series is definitely getting better with each book.
I cannot wait to read the next book. I just know that Rachel's story is going to be a powerful one. Four suns!