Title
: Trouble
Author:
Avery Flynn
Genre/Age
: Romance/Adult
Series
: Bad Boy Homecoming Series (Book Two)
Publisher
: Self-published
Format
: ebook via NetGalley
Rating
: ✺✺✺
✺
Links
:
Goodreads
Synopsis
:
A high school reunion is about to get down and dirty and a whole lot more complicated in this new romance from USA Today bestselling author Avery Flynn.
Brains and a badass attitude. That's all troublemaker Leah Camacho took with her when she left Catfish Creek. She'd promised herself she'd never go back, but when the invite to her tenth high school reunion arrived along with the chance to show everyone who doubted her what a success she's made of herself, she couldn't resist. However, when she discovers a 15-carat, stolen diamond in her rental car's glove box, there's only one man she can turn to for help—the same sexy, stubborn domineering man who'd smashed her heart all those years ago.
Sheriff Drew Jackson knew a long time ago that Leah Camacho was nothing but trouble and has sworn to never get caught up in her again—no matter how damn sexy she is or how badly he'd failed to forget her. But, when the woman who test drove his heart right into a concrete wall rolls into Catfish Creek with some serious bad guys on her tail, it's up to him to keep her safe—even if that means guarding her hot bod 24/7 without giving into temptation or losing his mind.
**Disclaimer: I received a complimentary copy of this book.**
Trouble is back in town and she's set her sights on the sheriff...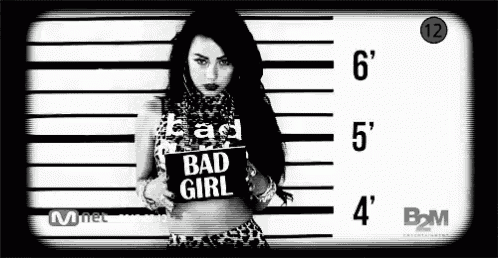 Leah has returned to her hometown for her 10 year reunion. Sure, she hadn't been the popular girl in high school and she might have had an on-going feud with said popular girl. But Leah is back to prove that she has made something of herself. And if she happens to run into a flame from her past, then a hot fling over the weekend couldn't hurt, right?
Drew is taken by surprise when a hot little sports car flies by him and then a hot little Leah steps out. He's had regrets ever since he walked away from the woman and now that she's back it's hard to deny how much he's still attracted to her. When her life is threatened, his possessive instincts kick in and he has to keep her close. But only for her safety. *snicker* Yeah, right.
This is the second book of the series but the third I've read, having finished
Rock Star
and
Prom Queen
first. Each book features a different couple but the same point of time, their high school reunion. Yet, each story is written by a separate author so they all have a different feel to them. So far, it has been a pretty interesting series and I'll definitely be reading the last two books.
I found Leah and Drew's relationship dynamic to be unique. The pair have a sexual history and but also a past filled with heartbreak. I liked Leah's tough personality and the way she owned her life and choices. She wasn't a bit ashamed to be where she is now and I applauded her confidence. Her one soft spot in life is Drew and watching her submit to him was entertaining.
Drew was a bit of a mystery to me for the first part of the book. I was confused about the sheriff-only-in-name situation but eventually figured it out. I think the part that surprised me the most about Drew was his dominant side which we get a nice dose of from time to time. Especially, in the first love scene with the handcuffs. Holy smokes. That was hot.
The pair's chemistry was great and I really did root for them. The plot was exciting with twists and turns that kept the story moving forward. I wasn't expecting it to be so suspenseful but it actually was. I even liked getting to know Leah's brother, Isaac. The parts in his POV were an interesting addition.
My only real criticism is the scene that's missing from this book. The one where Jessica from
Prom Queen
confronts Drew and Leah at the reunion. I was actually looking forward to seeing it and getting Leah's side of the story but it never happened. In fact, Drew nodded to Jessica when they arrived and that is definitely not how it happened in the other story. I hope the authors can better coordinate next time or just find a way to avoid the cross-overs altogether.

In closing...
A fun ride with steamy love scenes and a stolen diamond. Four suns!