Title
: Sweat
Author:
Coco Gem
Genre/Age
: Romance/Erotica
Series
: None
Publisher
: Urban Legends Publishing
Links
:
Goodreads
Synopsis
:
"The Tryst" tells the story of one woman desperate for the approval of her very dominant partner and the lengths she is willing to go to in order to earn it.
"Me, Her, and Him" suggests that the best way to get over an old man is to get under a new one... especially when his gorgeous wife comes as part of the deal.
From stories of love and passion like "The Elevator" to stories of sheer carnal, insatiable desire like "Bad Girl," Sweat chronicles the stories of women who take control of their sexuality and go after what satisfies them most—at any cost.
---
Excerpt from "The Club"

I am a girl who plays it safe.

Every Friday night, I soak in the tub, pour myself a glass of pinot noir, and curl up with a good book or movie. I am usually deep under my covers by midnight at the latest, every single Friday night. This Friday night started off the same as every one before it. Halfway through my soak, I received a text. It was pretty simple. An address, and the words, Come out and play.

At that moment, I decided that, tonight, I would not be the safe girl. I would let caution go down the drain with my bathwater. I could be responsible tomorrow. I climbed out the warm, soapy water, wrapped myself in a towel, and walked into my closet.

Twenty minutes later, I catch my reflection in the rearview mirror... Not bad. My chocolate skin is clear and beautiful, and my hair blows in the nighttime breeze. My lips and nails are a brazen, come-fuck-me red, and they contrast with the simplicity of my outfit—a semi-tight fitting black dress (I am braless, because only good girls wear bras) and black Chucks. My freshly scrubbed body smells like cocoa butter and black soap. I turn the music up louder and sing along with the filthy lyrics, careful not to miss my exit. I reach my destination, find a place to park, feed the meter, and send the text I know he's waiting for.
Five Favorite Movie Scenes of All Time and Why
by: Coco Gem

1. The scene at the end of Purple Rain when Prince sings Purple Rain in tribute to his father—This was one of my favorite scenes not only because I am a huge Prince fan, but I love the emotion on his face as he sings the song. I also love how the other band members are emotionally involved in the performance. There is something so amazing about watching creative people in their elements. Prince is one of the greatest musicians of my lifetime, and I always cry watching him perform Purple Rain, despite the fact that I've seen the movie half a million times.



2. The scene at the end of Love & Basketball when Monica plays Quincy for his heart—I love this scene because I love Monica's audacity. She could've been discouraged by the fact that years had passed since they'd been together or that he was engaged to another woman, or incapacitated by nervousness or fear of rejection, but she wasn't. She gave her all on that court, and took a gamble that paid off. I know I don't have that kind of courage.



3. The scene when Ice Cube first performs at DooDa's in Straight Outta Compton—One of my all time favorites. I'm a true hip-hop head and I loved watching O'Shea Jr. live out his father's childhood. The crowd is electric in the club and Cube's performance was perfection. The only thing I love more than books is music, by the way.



4. The scene at the end of Schindler's List when Schindler's Jews present him with the ring as they smuggle him away to freedom—Schindler's List is one of the most emotional movies I've ever seen. I loved Schindler's character because of how much he changed from the beginning of the movie to the end. That is another scene that makes me cry no matter how many times I watch the movie.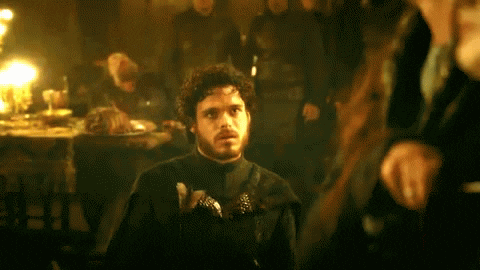 5. This isn't a movie scene—but the famous Red Wedding on Game of Thrones—the most intense scene I've ever witnessed. I was absolutely devastated when the fighting started and Kat and Robb were slaughtered.
CoCo Gem was born on June 1, 1982, in Washington DC. An only child to older parents, CoCo became an avid reader at a young age, and has always had a love for words. "I didn't have any siblings, so I found my friends in books," CoCo says. "It wasn't long before I'd read every book on my bookshelf and was asking for weekly library visits." All throughout school, CoCo maintained As in English, and she went on to major in English Arts at Hampton University. She graduated and became a high school English teacher, and, for the next 9 years, shared her love of literature and writing with high school students in Oxon Hill, Maryland.
CoCo is an avid fiction writer who tends to focus on the less explored aspects of humanity, including overwhelming sexuality, the heaviness of human emotion, and the constant battle of consciousness. She has several published short stories available for purchase on Amazon, and she continues to write and publish stories on her personal website, www.alisahyman.com. Sweat is CoCo's first book. Set to release in June, Sweat is a compilation of erotic short stories and poems that explore the sexual limits of her characters and entice readers to be more exploratory in their own sexual practices.
CoCo is currently working as a freelance writer/editor and content developer, helping entrepreneurs to develop the content necessary to build their websites and promote themselves. She is also ghostwriting two novels, and is planning to collaborate with other authors in the future. CoCo has one 14-year-old son and lives in the suburbs of Washington, DC. She sees herself one day landing on the New York Times Bestseller list… if she can ever sit still long enough to write a novel of her own.
a Rafflecopter giveaway