Title
: Open Hearts
Author:
Eve Dangerfield
Genre/Age
: Romance/Erotica
Series
: None
Publisher
: Self-published
Format
: ebook via The Romance Reviews
Rating
: ✺✺✺
Links
:
Goodreads
Synopsis
:
Ash Bennett's had enough. She's not wasting any more time longing for Prince Charming and getting stuck with Prince 'Babe, What's For Dinner?'
If she can't find a respectable, self-sufficient man to start a family with she'll just do it by herself. It's better than pinning all your hopes on a guy who's never going to make you happy. Take Dean Sherwood, sure he's stupid hot but that doesn't pay the bills or remember to pick you up from the airport. No, they're just having a little fun until Ash can find a donor. Right?
If only it was that easy...
Everyone loves Dean. He's easygoing, a great footballer and always up for a beer or sixteen. He also has the attention span of a Cocker Spaniel on MDMA, but that's never been a problem where the opposite sex is concerned. At least it wasn't until he met Ash. Beautiful, driven and wild in bed; she's all he's ever wanted in a wife.
Unfortunately, he's far from what she wants in a husband, what with his perpetually empty bank account and inability to cook anything other than bacon. When she tells him he's not baby-daddy material, Dean vows to become the man she needs, whatever it takes.
Open Hearts is the sequel to Locked Box. It features angst, bogans, hot sex, naked snowboarding and the triumphant return of Max and Julia who are dealing with a romantic dilemma of their own.
**Disclaimer: I received a complimentary copy of this book.**
When the wrong person turns out to be perfect for you...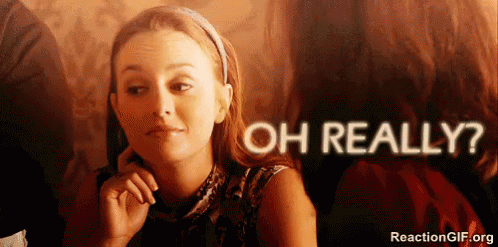 Ashley is tired of her life. Her boyfriend is a no-good jerk and she has a past that's impossible to outrun. She's always wanted a real family and her biological clock is ticking. When she finally gets the courage to break up with her moocher boyfriend, there is only one thing that Ashley wants to do. She's going to have a baby. One way or the other.
Just before Ashley is about to start her quest for motherhood, she meets a man who is wrong for her in every way. So why does being with him feel so good? Dean has a rough history too, and he has a video online to prove it. He also isn't the most responsible man in the world. He is terrible with money and can't pay attention to save his life.
So when Ash receives an offer from a doctor to father her child, she's sure that this is the better choice. She can't rely on Dean to provide for her and one sperm donor is just as good as another, right? But when the time comes to decide who she will make a baby with, Ashley realizes that she just might want the whole family package after all.
I'm coming to find that perhaps this author's writing isn't my cup of tea. I can't really pinpoint one specific thing, it's more of a collection of small book traits that I don't seem to be a big fan of. There may be a disconnect because the setting of this story is in Australia. There is terminology I don't quite understand, the dialogue is rather brash, and some of the humor is almost too awkward for me to find funny.
I also had a hard time with the heroine of the story. I didn't despise Ashley but I also didn't love some of her choices and internal dialogue.
I could understand the fact that she wants a baby, but her judgement of Dean was rather harsh considering her own life choices had been pretty terrible until this point. She was also really selfish in the bedroom which irked me.
Dean was a fun character, despite the fact that he was written to be a complete numbskull. I found his personality to be endearing and unique. I hate that Ashley (and everyone, really) were so hard on him. He didn't deserve it. By the end of the book, I wasn't sure if Ashley deserved Dean either. He was such a sweetheart and very loyal to her even when she wasn't being kind in return.
But there was a highlight to the story and that was the intense love scenes. Even from the first one, I could appreciate the well-written bedroom antics in this book. Even when they weren't necessarily happening in the bedroom. In fact, the make-up scene was so darn good that I'm glad I read this story just for that one scene alone.

In closing...
Even though it may not be my cup of tea, it certainly could be yours. Three suns!