Title
: Queen of Emeralds
Author:
Kelsey McKnight
Genre/Age
: Historical Romance/Adult
Series
: The Scottish Stone Series (Book One)
Publisher
: Limitless Publishing
Format
: ebook via Author
Rating
: ✺✺✺
✺
✺
Links
:
Goodreads
Synopsis
:
British heiress Charlotte Holloway never had any interest in marrying…
However, a woman in Victorian England spends her life in the control of men, making finding a husband necessary. Fearing his daughter losing everything when he dies, Charlotte's father forces a match with an old friend, Richard Howard. But Richard is much more interested in an heir than a wife, and will do
anything
to continue his bloodline.
Beaten and battered, Charlotte sees no way out of the union…
Then the handsome Scottish laird Conner MacLeod crashes the social scene. He sets her body on fire with a mere touch, but he has a bad reputation of leaving a string of women in his wake. Nonetheless, when Conner offers his emerald queen sanctuary in his Highland castle, Charlotte flees with him into the night, escaping her marriage. But those who wish to trap her are never far behind.
The Highlands give her hope, but fill her life with new perils…
She and Conner begin growing closer, although the shadows of his former relationships haunt her. Still, the magnetic forces that pull them together are making it harder for her to stay away. And just as Charlotte is beginning to settle into her life, she learns someone wants her gone for good and will do so…
by any means necessary.
When Charlotte escapes one marriage only to find herself on the cusp of another, will she ever be free?
**Disclaimer: I received a complimentary copy of this book.**
Where can I find my own Scottish hunk with a castle?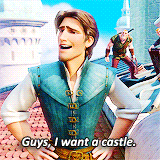 Charlotte isn't looking for a husband. If it were up to her, she'd stay free to roam the countryside forever. Unfortunately, her father doesn't agree with her desire for independence. He knows that if she doesn't marry, she will be at the mercy of her male relatives. To fix the situation, he plans a ball in her honor with hopes of finding a suitor among the eligible bachelors of London.
What Charlotte's father didn't expect was for a Scottish clan chieftain to swoop in and catch Charlotte's eye. Conner is nothing like the boring titled men that Charlotte is expected to marry. He values a female opinion and doesn't conform to society's strict expectations. To Charlotte, he's a breath of fresh air in a stuffy ballroom.
Their pairing isn't well-received and even Charlotte has reservations about Conner's rumored history with women. However, when her father arranges Charlotte's marriage to a vile man, the Scot is the first one she turns to. Yet, being swept away to a highland castle isn't enough to keep Charlotte safe as danger lurks in the most unsuspecting of places...
This was a fun ride from start to finish! I knew how this couple's story ends because I've read the second book of this series but even that did not diminish my enjoyment of this book. The pacing is steady and the plot has several twists and turns I didn't see coming. I won't give anything away but I will say that the ending was suspenseful and I held my breath until the final page.
It was nice to get to know the spunky Charlotte and see how she came to lock eyes with the handsome chieftain. Conner was a fantastic hero with tender and dominant traits plus a dash of humor. Perfect combination in my opinion. The pair together were just adorable and their chemistry was off the charts.
The villains are crude and it was easy to despise them. I always appreciate a good villain that I can hate and this book actually has two of them. Add in the naive father and there was a lot of conflict for our heroine to overcome. Conner's sisters were a nice addition to the story and I hope we get to see more of them in future books of this series.
In closing...
If you like feisty heroines and Scottish lairds, this is the book for you! Five suns!