Title
: Awakened by Power
Author:
Zoey Ellis
Genre/Age
: Paranormal Romance/Adult
Series
: Empire of Angels Series (Book Three)
Publisher
: Self-published
Format
: ebook via Author
Rating
: ✺✺✺
✺
Links
:
Goodreads
Synopsis
:
"I love you, Thea," he whispered. "I will always love you, even if you don't love me. Remember? I am yours."
Thea is destroyed. Cam's absence cuts her deeply and causes her to question if she ever really knew him. Devastated by news from the Dominion League, she is sucked into a trap that could threaten Cam, her family, and all she has come to love.
Cam has resigned himself to the consequences of his actions. Although he is devastated, he vows to ensure Thea is kept safe, even if she's not with him. When he is given one final chance to show Thea the depths of his love for her, to save her and truly earn her trust, he embraces it with a fierce determination that he will not fail.
Awakened by Power is the third book in the Empire of Angels series, a paranormal alpha angel romance series. If you're a fan of alpha heroes, powerful heroines, gritty paranormal worlds and destined mates, start with the first book, Claimed By Power.
About the end: This book is the final book in Cam and Thea's story and it has a HEA.
Passionate, sexual scenes and strong language included. Not suitable for readers under 18.
**Disclaimer: I received a complimentary copy of this book.**
Can Cam find his way back to Thea?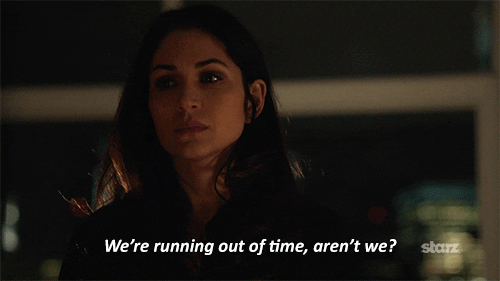 Thea isn't doing so well as she heals from the accident in which her natural mate was so overcome with sin that he injured her. Alone and plagued with constant headaches, she has no idea what has come of her mate or their commander. All she knows is that she feels abandoned and confused. Then when she is finally summoned from her room, it isn't because of her mate. The angels dare to demand her help in destroying her mother without a care as to what that might do to Thea.
Cam has come to terms with his fate. After allowing himself to pull away from the Creator and cutting Thea with a blade covered in demon blood, he knows he deserves to become a fallen angel. He just hopes he can gain Thea's forgiveness first and that his absence won't negatively affect her due to their bond.
Yet, when Thea receives her new task, Cam can't bear to let her go it alone. It wouldn't be safe for her to venture into the human world and hunt demons without him. He doesn't expect her to accept his love again, but the longer her spends with her the more he realizes something else is wrong. Thea may not be healing as well as everyone had thought. And the consequences could be dire.
We're at the conclusion of Cam and Thea's storyline and it's been a wild ride throughout these three books. The story became more complex as it progressed and there were several surprising twists and even a couple of big cliffhangers along the way. I grew to love and hate and love the characters all over again.
In the final installment, we get to see the repercussions of Cam's behavior. Avoiding connecting to the stream has left him with a lot of anger and a tendency for violence. Spending so much time away from Thea only made it worse and his only hope was to finally connect to the stream and hope the Creator would be forgiving after what he had done.
Thea, on the other hand, was in a tough position. It seems like from the moment she stepped foot in the Angel Realm, the only person who has really had her best interests at heart is Cam. And when he betrays her, she feels truly and utterly alone. I felt terrible for her and it was hard to watch her go through that. I was elated when she finally reunited with Cam, even though their relationship was strained.
There is quite a bit of downtime in this book but the pacing kicks up a notch for the second half. That part contained a good bit of action and some long-awaited answers to questions that have hung around since the first book. The conclusion was satisfying and I loved the ending in particular. I won't give it away but it left me with a smile.
As for the romance, there is still a decent amount of it even though our couple is at odds for most of the book. Cam and Thea have great chemistry and it was nice to see them reconnect. I thought Cam did a good job of redeeming himself and I easily rooted for them to somehow find their way back to each other. I didn't see most of the twists coming so this was an entertaining read all around.

In closing...
There will be more to come in this series but with the focus on different characters. I'm curious to see what is in store for Zak. Four suns!