Title
: Can't Hardly Breathe
Author:
Gena Showalter
Genre/Age
: Contemporary Romance/Adult
Series
: Original Heartbreakers Series (Book Four)
Publisher
: Harlequin Books
Format
: ebook via The Romance Reviews
Rating
: ✺✺✺
✺
Links
:
Goodreads
Synopsis
:
Bullied in high school, Dorothea Mathis's past is full of memories she'd rather forget. But there's one she can't seem to shake—her long-standing crush on former army ranger Daniel Porter. Now that the sexy bad boy has started using her inn as his personal playground, she should kick him out…but his every heated glance makes her want to join him instead.
Daniel returned to Strawberry Valley, Oklahoma, to care for his ailing father and burn off a little steam with no strings attached. Though he craves curvy Dorothea night and day, he's as marred by his past as she is by hers. The more he desires her, the more he fears losing her.
But every sizzling encounter leaves him desperate for more, and soon Daniel must make a choice: take a chance on love or walk away forever.
**Disclaimer: I received a complimentary copy of this book.**
A woman's crush becomes her admirer...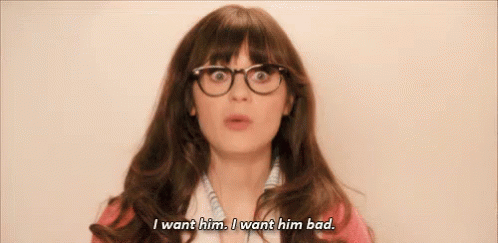 Dorothea fell hard for Daniel in high school. Then her hopes were shattered just as quickly. Now, she's a divorced woman trying to keep her family's inn afloat. And who does her most frequent customer happen to be? You guessed it, Daniel. Only, he hasn't been checking into the inn alone. He enjoys one-night flings with no strings attached which makes Thea wonder if she can have that with him too.
Daniel's world is rocked when the one woman he always thought as untouchable finally shows interest in him. But Thea isn't really a one-night-only kind of girl. And convincing her to have a fling with him isn't easy when she seems to be attracting men left and right. Even if he can somehow worm his way into her bed, he knows their relationship will never go beyond that point.
Thea has always questioned her worth, and when Daniel refuses to commit to her, it only makes her more determined to never settle for being second place in a man's life ever again. As Thea becomes more confident in herself, Daniel's fears seem to grow. A storm is brewing and our couple have to decide whether they want to risk their hearts or move on.
This is the first book I've read by this author and the first one of this series. There are a lot of characters but I never got them confused with each other. The story was written in a way that slowly revealed the town's history while introducing the characters a couple at a time. So even if you haven't read previous books, I don't think anyone will have trouble picking this one up on its own.
Our couple consists of Daniel, a man with no plans to ever settle down, and Thea, a woman who is trying to reinvent herself. Daniel's time away in the military has left him with nightmares and he doesn't feel he is marriage material. Thea is struggling in most areas of her life but she surprised me by being more bold than I had anticipated. She was quirky and I liked her.
There is a nice dose of humor in this story and I laughed out loud several times. The romance was slow burning since our couple have several obstacles to get through before they can finally hit the sheets. I loved watching Daniel have to work for it. Thea wasn't giving in to his charm so easily. Their negotiations were a funny addition too. When the fireworks did happen, it was certainly steamy.
I think the only real problem I had with this book was the length. The story picked up near the middle and I was glad to see our couple starting to come together. But then it seemed to drag on. Daniel's stubbornness got old and I grew tired of watching the couple tiptoe around their feelings. I was actually glad to see their relationship blow up because at least it meant we were getting somewhere. It definitely could have been shortened and I might have enjoyed it more if it was.

In closing...
The next book is already on my list and I am excited to see how some lucky woman manages to break through Jude's tough exterior. Four suns!