Title
: Rock My Body
Author:
Lee Piper
Genre/Age
: Contemporary Romance/Erotica
Series
: Mondez Series (Book Two)
Publisher
: Evernight Publishing
Format
: ebook via The Romance Reviews
Rating
: ✺✺✺.5
Links
:
Goodreads
Synopsis
:
Twenty-two year old Riley Sears promises herself never to fall in love unless it's with a guy who is long-term boyfriend material. She's not crazy, her psychologist reassures her of that, but when faced with situations she cannot control, well, her anxiety skyrockets.
Enter Dominic Mondez, the hottest creature ever to grace pecs and abs. The notorious playboy propositions Riley with the best sex of her life—his words. However, after learning he never sleeps with the same woman twice, Riley's decision becomes remarkably simple.
No. Way. In. Hell.
Sadly, traversing the murky waters of friends without benefits is far from simple, especially since Dominic is the lead guitarist of local rock band, Mondez. He is also tempestuous, a womanizer, and—even worse—inexplicably jealous. Dominic is bad for Riley in every possible way. Bad, bad, bad.
If only her body would listen.
**Disclaimer: I received a complimentary copy of this book.**
This was a difficult book to rate...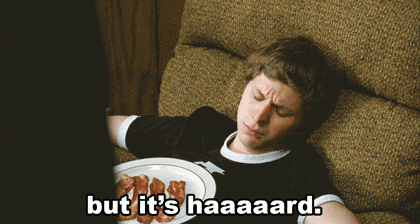 Riley went on her morning run with no idea that her world was about to be turned upside down after running into a man. Literally, smacks right into the guy. And Dominic's body seems to call to hers, even after he makes it clear he doesn't do relationships. But even though she knows she shouldn't, Riley can't help but allow him into her life. For better or for worse.
When I first picked this book to review, I thought it sounded like a fun and naughty rock star story and that it would be perfect for me. Turns out, I may not have been the best audience for it after all. You see, I've experienced this same sort of dynamic with someone in my past. I was hurt over and over again until I made a clean break. Now, I'm in a fulfilling and long-lasting relationship. And surprise, so is he, but with someone else. So together we weren't good for each other but apart we flourished.
So I know a toxic relationship when I see one. And this thing had red flags all over it. I can't mention some of the more serious offences without using spoilers so I'll hit on the more subtle uh-ohs. For starters, the very beginning has our couple meet and then immediately form a strong attachment to each other even though they barely speak. About anything. They don't share about their lives or attempt to get to know one another but continue to meet up as practical strangers. That was odd.
Then we also have the fact that Riley doesn't even tell her very best friend about the relationship she's having with Dominic. Not even later on, when it becomes more than just a physical thing. Why? I think it's because she knew Grace would knock some sense into her. So another red flag popped up.
I won't even get into the many times that Dominic disrespected or ignored Riley right after showering her with attention. This has happened to me and I know how low it feels. But I grew up and moved on. Riley? Not so much. I understand her body craved him but if we only listened to our bodies and ignored our hearts and minds, then no relationship would ever survive due to infidelity. There needs to be some trust in your relationship or it's just doomed to disaster.
Despite the fact that the relationship wasn't ideal in the beginning, I had hoped that our characters would have matured by the end so I could root for them. But even though Riley seemed to start to grow a back-bone, from the little stunt that Dominic pulled to see if Riley still liked him just proved that he hadn't. When the band starts to tour the world, I don't have a good feeling about this relationship lasting unless Riley goes with Dom and watches him like a hawk the entire time. But who wants to live that like?
So if the relationship in this book didn't impress me, why am I giving it 3.5 stars? Because there were a few good things about it too. I liked Riley and I mostly liked Dominic, when he wasn't being a jerk for no apparent reason. This really should have been dual POV. Maybe Dom had good reasons for the things he did, other than the excuse he gave which didn't justify it for me. But I'll never know because we only get to see Riley's side. And hers is a painful story to watch.
And I do have to give props to the sensual side of the story. Our couple did have chemistry. Explosive chemistry. Sure, it's the kind that leaves scars and burns. However, the erotica portion was pretty great. I can handle sex without feelings and I almost wish that's what this had been. Because the bedroom scenes were hot and the sexual tension between our couple was scorching.

In closing...
I think that this storyline wasn't a hit for me but the writing was still good. I don't want to quit on this series just yet because Grace's story seems to be different and I just might enjoy it a bit more. For this one, 3.5 suns.