Title
: Tempting Flame
Author:
DJ Michaels
Genre/Age
: Sci-Fi Romance/Erotica
Series
: Jendari Series (Book One)
Publisher
: Evernight Publishing
Format
: ebook via The Romance Reviews
Rating
: ✺✺✺
✺
✺
Links
:
Goodreads
Synopsis
:
Jasmine Teale will do anything for the sick kids she works for, including handcuffing herself to the security desk at Hope Towers – headquarters of the newly-arrived aliens. When a Jendari warrior decides to handle her demonstration personally, Jasmine realizes she's in way over her head.
Tallis Ba'reah has no interest in the humans whose planet his people now share, and he's done with the endless anti-alien protests. Until he confronts a soft, sexy, protest-of-one and he becomes far more interested than he should be. Interspecies relationships are forbidden, and Tallis does his best to avoid temptation. But when Jasmine is put at risk because of her ties to him, he's forced to admit his heart is in charge – not his head.
Tallis may not be able to claim her for his own, but he'll do whatever it takes keep her safe.
**Disclaimer: I received a complimentary copy of this book.**
What a great read!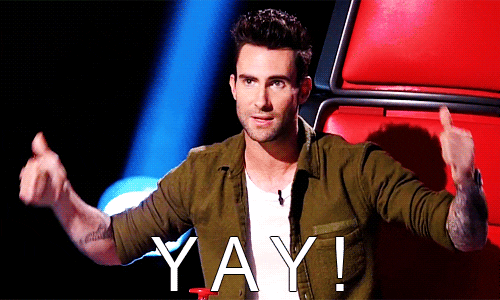 This book was fantastic. I haven't read a lot of sci-fi romances but the few I've read have been growing on me. So I am glad I decided to give this one a shot. It's the first of the series and I hope the wait isn't too long before the next book is released. Definitely keeping an eye out for more!
Jasmine is a curvy woman on a mission to fulfill the one wish of the sick children in her foundation. They want to meet a real live alien. It shouldn't be that difficult considering a new species of aliens has taken up residence on Earth for almost two years now. But for some reason, her attempts to see a representative about this matter have all ended in disappointment. Determined not to fail this time, she has a plan to make someone, anyone, listen to her plea.
Tallis is in the wrong place at the wrong time when he happens to become the alien caught in Jasmine's protest. Then after doing the polite thing and listening to her request, he somehow ends up stuck being the one to fulfill it. Yet, it doesn't take long for Tallis and his internal feline half to decide they want more from this woman than an act of charity.
Unfortunately, tensions run high with the new alien citizens and earthlings still at odds. Tallis knows that he can never have a real relationship with Jaz, despite his entire being craving her. He worries for her safety and if rumor were to spread of an alien-human affair they would face opposition from both sides. However, the heart wants what it wants and soon the pair have little choice but to risk it all for love.
Jasmine was a nice character with a heart of gold. She went to bat for the kids in her charity and wouldn't back down until they got their wish. I liked her from the beginning. Tallis was a unique character, especially with him being sort-of a shifter. I enjoyed reading about his alien heritage and all of their technology.
The couple had good chemistry and boy were the love scenes hot with a capital "H". More than that, there was an emotional connection felt early on and the so the whole 'mate' concept never felt forced. Tallis surprised me more than once when he was so endearing yet dominant at the same time. I liked that side of him just as much as Jasmine did. *wink*
As for the plot, it also had some twists and turns that kept me guessing until the end. There is a bit of action here and there but nothing too explicit, except for the bedroom scenes. Though, I think my favorite part of the book was watching Tallis bicker with Itohan, who was almost like his magical familiar. Those two were funny at times.

In closing...
I wonder which alien will be next to find their own mate. I hope it's Deasun. Five suns!